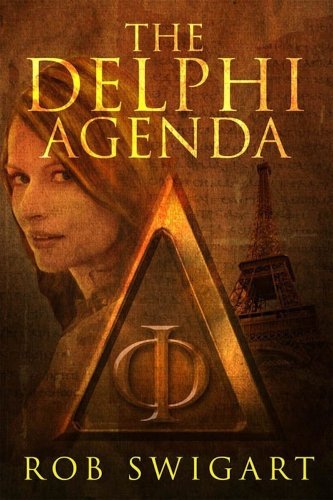 Amazon has The Delphi Agenda for FREE download to your Kindle. If you don't own a Kindle you can install the Kindle version for your PC, Android, Tablet, etc. and still get all the free books! As always Amazon prices will and do change in an instant so you will want to hurry for this great price! Read more about this book from Amazon's description:
Papyrologist Lisa Emmer's world flips when the Surete meets her at her Metro station with news of the savage murder of the esteemed Paris historian Dr. Raimond Foix, her friend and mentor in the study of ancient documents. Horrified, Lisa finds clues at the crime scene left behind for her by her mentor—clues to a secret kept hidden for centuries. These clues make her a prime suspect in the murder investigation, and also put her directly in the cross-hairs of a deadly commando group that proves to be none other than a contemporary offshoot of the Inquisition.
Don't have a Kindle?

This ebook is specifically for Kindles. However, you can download a free application which enables you to read Kindle ebooks on your computer, iphone, Android, Blackberry, iPad and more.
Need a Kindle?
Why pay for books when you can get them free? See more FREE ebook offers!
Product prices and availability are accurate as of the date/time indicated and are subject to change. Any price and availability information displayed on amazon.com at the time of purchase will apply to the purchase of this product.