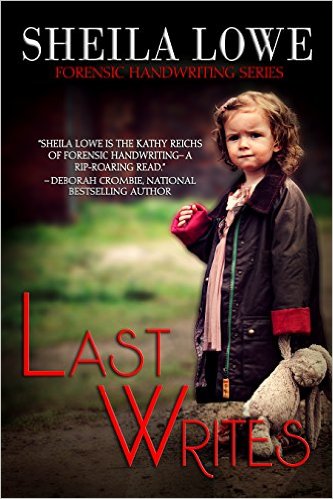 Amazon has Last Writes (Forensic Handwriting Mystery Book 4) available as a FREE download – was $3.99 for the digital copy.
Claudia's friend Kelly learns that she's an aunt when her estranged half-sister, Erin, shows up at her home in desperate need of help. Erin and her husband have been living quiet lives as members of the Temple of Brighter Light in an isolated compound. But now her husband and young child have disappeared, leaving behind a cryptic note with a terrifying message.
Don't have a Kindle?

This ebook is specifically for Kindles. However, you can download a free application which enables you to read Kindle ebooks on your computer, iphone, Android, Blackberry, iPad and more.
Need a Kindle?
Why pay for books when you can get them free? See more FREE ebook offers!
Product prices and availability are accurate as of the date/time indicated and are subject to change. Any price and availability information displayed on amazon.com at the time of purchase will apply to the purchase of this product.