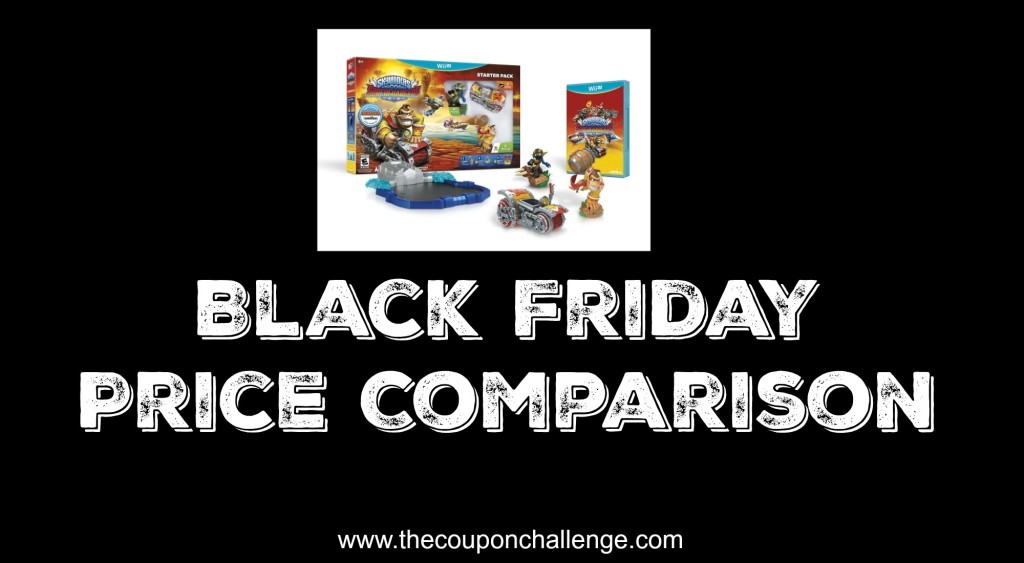 Best Black Friday Price on Skylanders 2015
Don't forget to compare the Amazon Skylanders Black Friday prices on Black Friday weekend.
Target Black Friday (Target Toy Book 10/23 - 11/23)
20% off Toys, Sporting Goods, & Kids' Arts & Crafts Purchases with Target Toy Book in-ad coupon (excludes LEGO and board games). Valid 10/30 through 11/05.
Skylanders Imaginators Master Sensei
$14.99
Includes: Select varieties
Skylanders Imaginators Master Crystals
$9.99
Includes: Select varieties
Skylanders Imaginators Xbox One Starter Pack
$74.99
See more Black Friday Price Comparisons: 
Don't miss these Black Friday Ads:
or 
Click
 to see them all