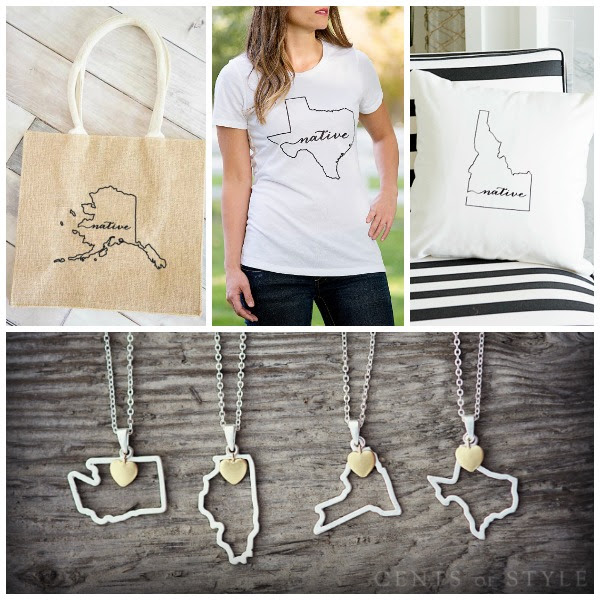 Today Cents of Style is focusing on State items including necklaces, t-shirts and more. You can grab this deal with free shipping when you use coupon code NATIVE at checkout.
Cent of Style's wildly popular state necklaces on sale for $12.47, plus their Native T-Shirt line for $19.97, pillow covers and tote bags for $12.47, all shipped free. These make amazing gifts, and there isn't a better time to start your holiday shopping.
If you have never shopped Cents of Style you are missing out on great deals, especially every Friday where they offer free shipping and a huge discount on one particular sale or item.