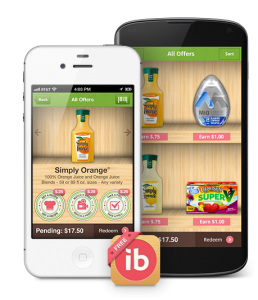 Take a look at all these new ibotta rebates –Campbell's, Oreo, Swiss Miss & More.
*October is National Breast Cancer Awareness Month and Ibotta is getting involved to help the cause. For every 5 rebates redeemed in a single shopping trip, Ibotta will donate $1.00 to an organization dedicated to awareness & research efforts. Our Goal is to reach $50,000! 
What is ibotta? Ibotta is an iPhone and Andriod App that allows you to earn money by purchasing products. Learn more about ibotta here.
New Grocery Rebates:
Campbell's®
Garden Fresh Gourmet® – Buy 2 – Any variety – 24 oz. container – $4.00
*Walmart Exclusive
Froot Loops® 
Any variety – Any size – $0.50
*Walmart Exclusive
Rice Krispies®
Any variety – Any size – $0.50
*Walmart Exclusive