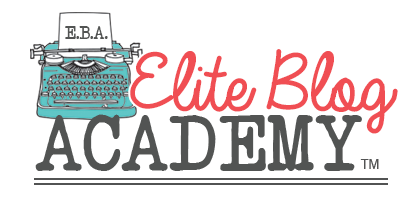 Do you want to take our blog to the next level?
I started Elite Blog Academy from Ruth at Living Well, Spending Less.  It's a fabulous blogging course that is perfect for newbie and veteran bloggers. There are definitely tips for everyone in this course!  I've been impressed with the attention to detail and class materials.
The cost of the course will be $299. This is the LAST TIME the course will be offered at this price.  After 12/5, the cart will be closed until spring at which time the course will be $399! 
You don't want to miss the chance to save $100!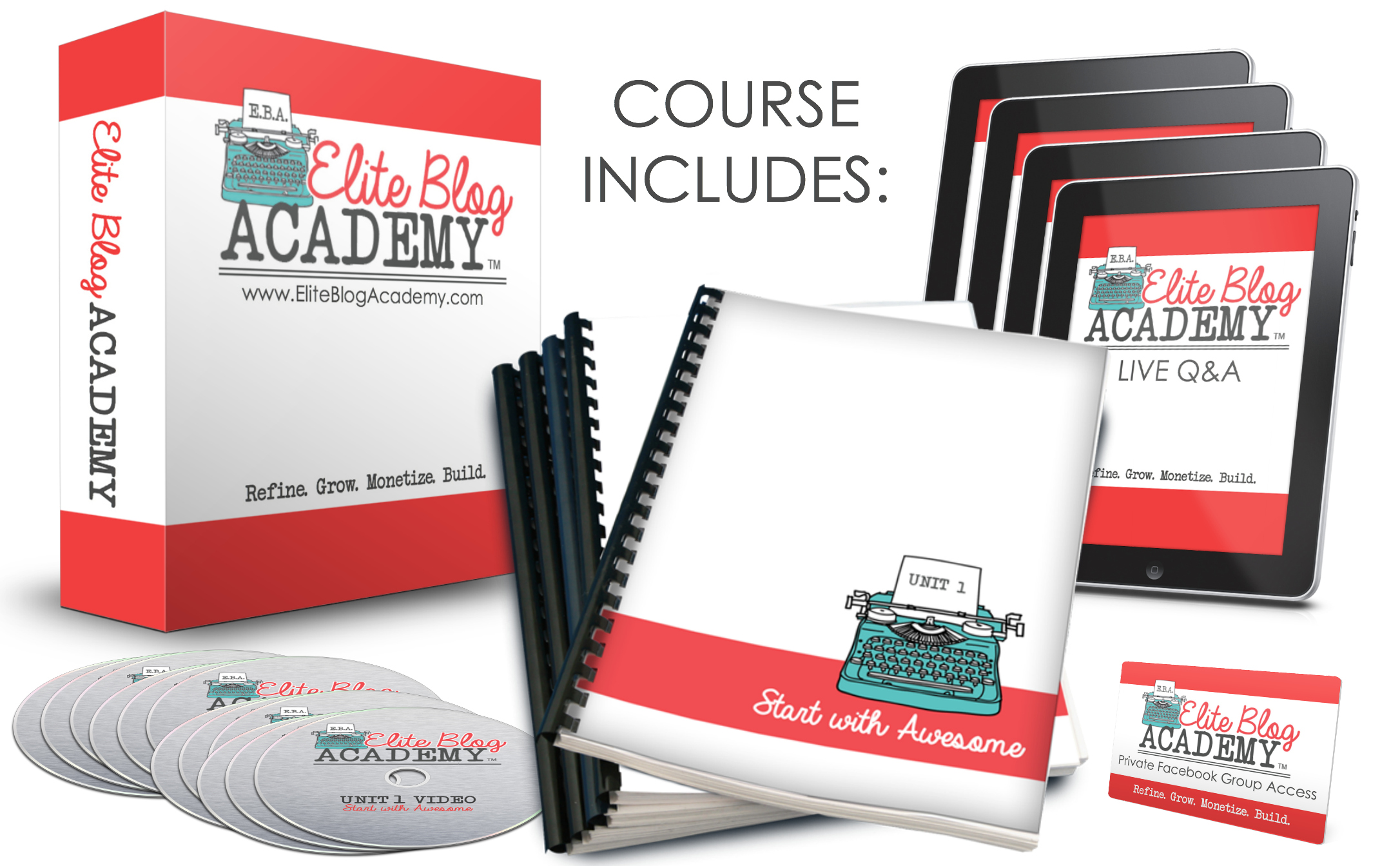 Over the course of 12 lessons, you will learn how to:
Eliminate blog confusion by creating an organized framework that sets the stage for everything you do.
Discover the secret to harnessing Pinterest, the most powerful free marketing tool in the world.
Understand what is not working in your current monetization model and instead develop concrete goals and a solid plan for achieving them.
Dramatically increase your site's passive income by mastering the four key strategies of optimizing ad network revenue.
Take advantage of the critical—but often ignored—connection between SEO and ad revenue.
Overcome your fear of private advertising and instead learn to approach brands with confidence.
Learn what it really takes to earn a six-figure income from your blog, then develop your own product along with a successful marketing plan to sell it.
Create a solid working business plan to take your blogging business to the next level.
Additionally, Elite Blog Academy comes with a 100% money back guarantee. While I highly doubt you will be disappointed, you can feel safe you will get your money back if you don't see results.
If you are ready to finally take your blog to the next level, sign up now to secure your spot!