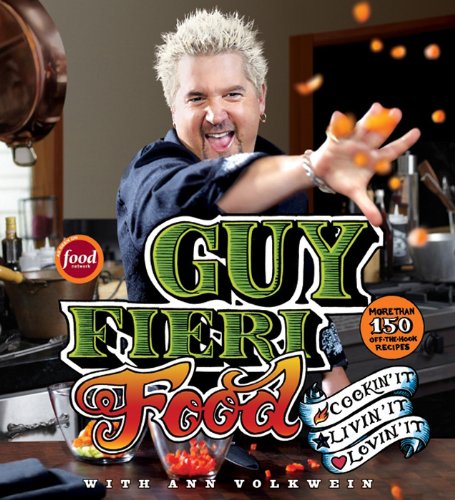 Amazon has Guy Fieri Food: Cookin' It, Livin' It, Lovin' It on sale for $0.99 – was $29.99 for the print version.
Bursting with personality, fun, and flavor, Guy Fieri Food is the first-ever cookbook from the Food Network superstar, host of NBC's popular game show "Minute to Win It," and #1 New York Times bestselling author of Diners, Drive-ins & Dives and More Diners, Drive-ins & Dives. Filled with more than 150 original recipes, gorgeous full-color photos, and loads of great cooking tips, Guy Fieri Food is an absolute must for any Fieri fan!
Don't have a Kindle?

This ebook is specifically for Kindles. However, you can download a free application which enables you to read Kindle ebooks on your computer, iphone, Android, Blackberry, iPad and more.
Need a Kindle?
Why pay for books when you can get them free? See more FREE ebook offers!
Product prices and availability are accurate as of the date/time indicated and are subject to change. Any price and availability information displayed on amazon.com at the time of purchase will apply to the purchase of this product.