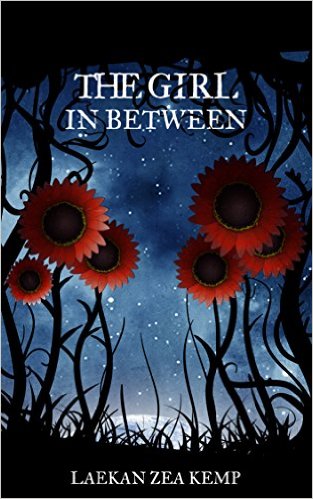 Amazon has The Girl In Between available for a FREE download.
Bryn Reyes is a real life sleeping beauty. Afflicted with Klein-Levin Syndrome, she suffers episodes of prolonged sleep that steal weeks, and sometimes even months, from her life. But unlike most KLS patients, she doesn't spend each episode in a catatonic state or wake up with no recollection of the time she's missed. Instead, Bryn spends half her life in an alternate reality made up of her memories. For Bryn, the past is a place, until one day a boy she's never met before washes up on the illusory beach of her dreams with no memory of who he is.

But the appearance of this strange boy isn't the only thing that's changed. Bryn's symptoms are worsening, her body weakening as she's plagued by hallucinations even while awake. Her only hope of finding a cure is to undergo experimental treatment created by a German specialist. But when Dr. Banz reveals that he knows more about her strange symptoms than he originally let on, Bryn learns that the boy in her head might actually be the key to understanding what's happening to her, and worse, that if she doesn't find out his identity before it's too late, they both may not survive.
Don't have a Kindle?

This ebook is specifically for Kindles. However, you can download a free application which enables you to read Kindle ebooks on your computer, iphone, Android, Blackberry, iPad and more.
Need a Kindle?
Why pay for books when you can get them free? See more FREE ebook offers!
Product prices and availability are accurate as of the date/time indicated and are subject to change. Any price and availability information displayed on amazon.com at the time of purchase will apply to the purchase of this product.