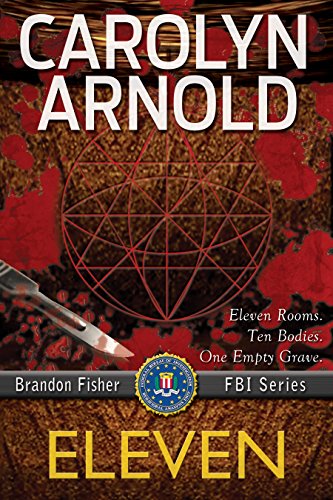 Amazon has Eleven (Brandon Fisher FBI Series Book 1) for FREE download to your Kindle. If you don't own a Kindle you can install the Kindle version for your PC, Android, Tablet, etc. and still get all the free books! As always Amazon prices will and do change in an instant so you will want to hurry for this great price! Read more about this book from Amazon's description:
Eleven Rooms. Ten Bodies. One Empty Grave.

Brandon Fisher never expected this when he signed up as a Special Agent for the FBI. Working in the shadow of Supervisory Special Agent Jack Harper of the Behavioral Analysis Unit his career seemed set. But when the team is called to a small rural town where the remains of ten victims are found in an underground bunker, buried in an unusual way, Brandon knows he'll never return to his normal life.

With one empty grave, and the case touching close to home, he fears he's become the target of a psychotic serial killer who wants to make him number eleven. Only thing is, everything Brandon thinks he knows is far from the truth.
Don't have a Kindle?

This ebook is specifically for Kindles. However, you can download a free application which enables you to read Kindle ebooks on your computer, iphone, Android, Blackberry, iPad and more.
Need a Kindle?
Why pay for books when you can get them free? See more FREE ebook offers!
Product prices and availability are accurate as of the date/time indicated and are subject to change. Any price and availability information displayed on amazon.com at the time of purchase will apply to the purchase of this product.