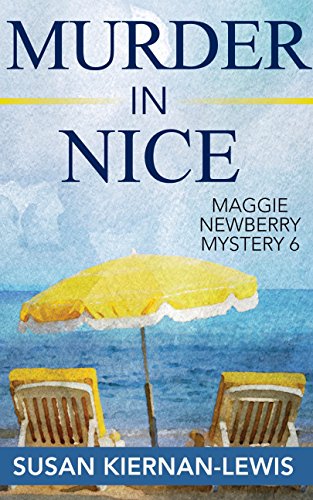 Amazon has Murder in Nice as a FREE download.  Since I'm living in Nice, I had to get this book.
The French Riviera is the ultimate travel destination…unless murder is on the itinerary.
When an old high school friend is murdered on the Côte d'Azur while auditioning for the hit TV travel show "Americans See Europe," Maggie is forced to break away from village life and new motherhood to find the killer. Her sleuthing takes her from the sun-drenched beaches of Saint-Tropez to the cafes and backstreets of Arles, across lavender fields and stunning medieval ruins and straight into the evil hands of her most diabolical adversary yet.
Can Maggie find her friend's killer before an innocent man pays for the crime? And can she do it without paying the ultimate price herself?
Don't have a Kindle?

This ebook is specifically for Kindles. However, you can download a free application which enables you to read Kindle ebooks on your computer, iphone, Android, Blackberry, iPad and more.
Need a Kindle?
Why pay for books when you can get them free? See more FREE ebook offers!
Product prices and availability are accurate as of the date/time indicated and are subject to change. Any price and availability information displayed on amazon.com at the time of purchase will apply to the purchase of this product.