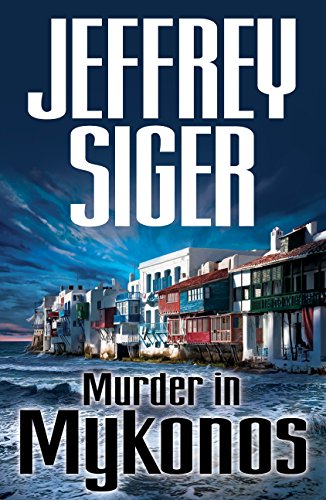 Amazon has Murder in Mykonos: Chief Inspector Andreas Kaldis Mysteries for FREE download to your Kindle. If you don't own a Kindle you can install the Kindle version for your PC, Android, Tablet, etc. and still get all the free books! As always Amazon prices will and do change in an instant so you will want to hurry for this great price! Read more about this book from Amazon's description:
A young woman on holiday on Mykonos, the most famous of Greece's Aegean Cycladic islands, simply disappears off the face of the earth. And no one notices.

When politically incorrect, hot-shot detective Andreas Kaldis is promoted out of Athens to serve as police chief for Greece's island paradise of Mykonos, he's certain his homicide days are over. Murders don't happen in tourist heaven; at least that's what he's thinking as he stares at the remains of a young woman found ritually bound and buried on a pile of human bones inside a remote mountain church.

Teamed with the canny, nearly-retired local homicide chief, Andreas tries to find the killer before the media can destroy the island's fabled reputation with a barrage of world-wide attention on a mystery that's haunted Mykonos undetected for decades.
Don't have a Kindle?

This ebook is specifically for Kindles. However, you can download a free application which enables you to read Kindle ebooks on your computer, iphone, Android, Blackberry, iPad and more.
Need a Kindle?
Why pay for books when you can get them free? See more FREE ebook offers!
Product prices and availability are accurate as of the date/time indicated and are subject to change. Any price and availability information displayed on amazon.com at the time of purchase will apply to the purchase of this product.