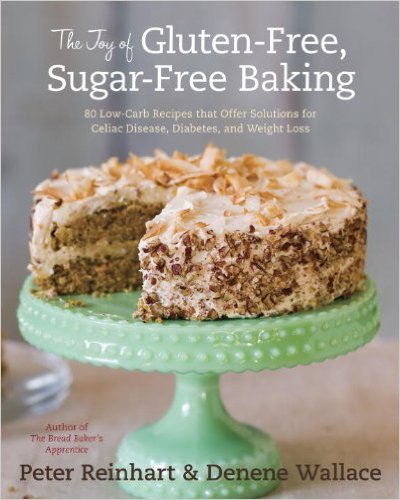 Amazon has The Joy of Gluten-Free, Sugar-Free Baking: 80 Low-Carb Recipes that Offer Solutions for Celiac Disease, Diabetes, and Weight Loss for only $1.99 – the print version is $30!
The first gluten-free baking book from legendary bread maker and James Beard Award-winning author Peter Reinhart, with 80 world-class recipes suitable for wheat sensitive, diabetic, and low-carb/low-sugar dieters.
Don't have a Kindle?

This ebook is specifically for Kindles. However, you can download a free application which enables you to read Kindle ebooks on your computer, iphone, Android, Blackberry, iPad and more.
Need a Kindle?
Why pay for books when you can get them free? See more FREE ebook offers!
Product prices and availability are accurate as of the date/time indicated and are subject to change. Any price and availability information displayed on amazon.com at the time of purchase will apply to the purchase of this product.