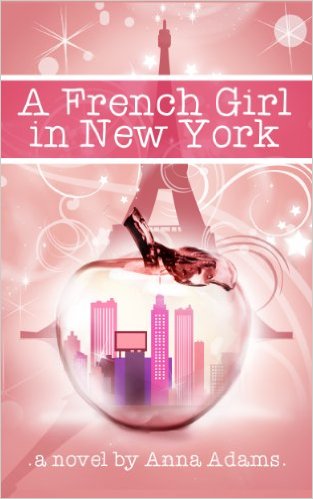 Amazon has A French Girl in New York for FREE download!  I downloaded and just started reading.  It's a pretty cute story so far.
Maude Laurent is a spirited sixteen-year-old orphan who grew up in a small, provincial town in the North of France with a passion for piano and a beautiful voice.

One day in Paris, she is discovered by an American music producer who takes her to New York to live with him and his close-knit family while producing her first album, with help from teen pop star, Matt. Maude will dive into a new fascinating world discovering New York City, music, family, love and the truth about her past.
Don't have a Kindle?

This ebook is specifically for Kindles. However, you can download a free application which enables you to read Kindle ebooks on your computer, iphone, Android, Blackberry, iPad and more.
Need a Kindle?
Why pay for books when you can get them free? See more FREE ebook offers!
Product prices and availability are accurate as of the date/time indicated and are subject to change. Any price and availability information displayed on amazon.com at the time of purchase will apply to the purchase of this product.