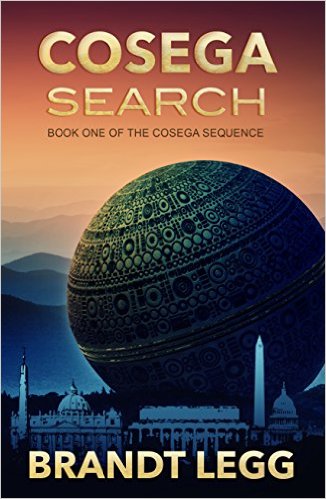 Download Cosega Search (The Cosega Sequence Book 1)
for FREE on Amazon – was $4.99!
Ripley Gaines, a brilliant archeologist, has spent his life searching for an elusive artifact to prove his controversial theory. What he finds shocks even him. The discovery rewrites human history and promises to change the planet's future. It has to be suppressed.

The most powerful forces in the world align against him, and a deadly competition for the artifact ensues. Capturing Gaines is not enough; he, and everyone who has seen the artifact, must be killed. His only hope, is to stay alive long enough to decode the Cosega Sequence.
Don't have a Kindle?

This ebook is specifically for Kindles. However, you can download a free application which enables you to read Kindle ebooks on your computer, iphone, Android, Blackberry, iPad and more.
Need a Kindle?
Why pay for books when you can get them free? See more FREE ebook offers!
Product prices and availability are accurate as of the date/time indicated and are subject to change. Any price and availability information displayed on amazon.com at the time of purchase will apply to the purchase of this product.