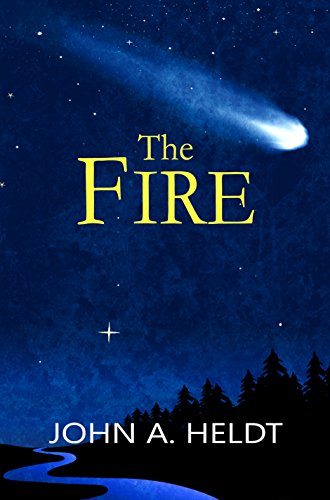 Amazon has The Fire (Northwest Passage Book 4) for FREE download to your Kindle. If you don't own a Kindle you can install the Kindle version for your PC, Android, Tablet, etc. and still get all the free books! As always Amazon prices will and do change in an instant so you will want to hurry for this great price! Read more about this book from Amazon's description:
When Kevin Johnson, 22, goes to Wallace, Idaho, days after his college graduation, he expects to find rest and relaxation as his family prepares his deceased grandfather's house for sale. Then he discovers a hidden diary and a time portal that can take him to 1910, the year of Halley's comet and the largest wildfire in U.S. history. Within hours, Kevin finds himself in the era of horse-drawn wagons, straw hats, and ankle-length dresses. Traveling repeatedly to the same time and place, he decides to make the portal his gateway to summer fun. The adventure takes a more serious turn, however, when the luckless-in-love science major falls for pretty English teacher Sarah Thompson and integrates himself in a community headed for disaster. Filled with humor, romance, and heartbreak, THE FIRE, the sequel to THE JOURNEY, follows a conflicted soul through a life-changing journey as he makes his mark on a world he was never meant to see.
Don't have a Kindle?

This ebook is specifically for Kindles. However, you can download a free application which enables you to read Kindle ebooks on your computer, iphone, Android, Blackberry, iPad and more.
Need a Kindle?
Why pay for books when you can get them free? See more FREE ebook offers!
Product prices and availability are accurate as of the date/time indicated and are subject to change. Any price and availability information displayed on amazon.com at the time of purchase will apply to the purchase of this product.