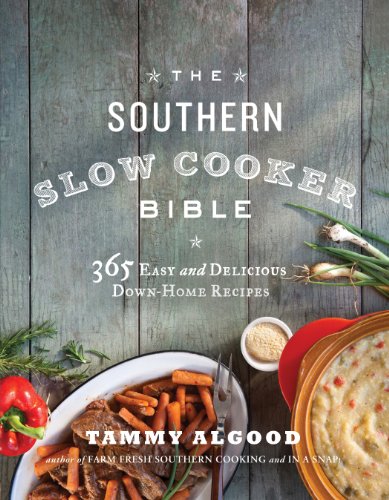 Amazon has The Southern Slow Cooker Bible: 365 Easy and Delicious Down-Home Recipes on sale for $0.99 – was $24.99 for the print version!
Some days just call for the comforting flavors of the South. And while those days are often the busiest, your slow cooker is ready to do nearly all the work for you! 

Tammy Algood's The Southern Slow Cooker Bible serves up 365 recipes, covering a year's worth of dishes that let you effortlessly pair the flavors of the South with the convenience of slow cooking. Algood covers all the favorites—from whole chapters devoted to Southern mainstays such as grits, macaroni and cheese, stuffed peppers, and pulled pork, you'll find yourself returning to this collection over and over again.
Don't have a Kindle?

This ebook is specifically for Kindles. However, you can download a free application which enables you to read Kindle ebooks on your computer, iphone, Android, Blackberry, iPad and more.
Need a Kindle?
Why pay for books when you can get them free? See more FREE ebook offers!
Product prices and availability are accurate as of the date/time indicated and are subject to change. Any price and availability information displayed on amazon.com at the time of purchase will apply to the purchase of this product.