It's time for Amazon Prime members to choose their FREE book!  Members can choose one of the six Editors' Picks this month for FREE as part of Kindle First.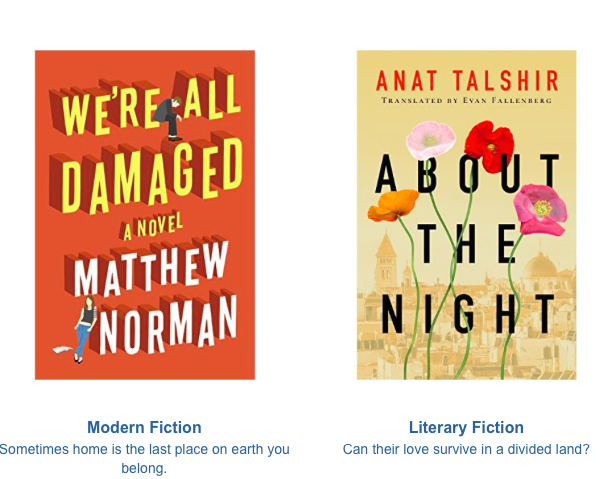 Choose from:
The Butterfly Garden by Dot Hutchison
A House for Happy Mothers by Amulya Malladi
Enemy (On the Bones of Gods Book 1) by K. Eason
Time Heals No Wounds (A Baltic Sea Crime Novel) by Hendrik Falkenberg, Patrick F. Brown
We're All Damaged by Matthew Norman
About the Night by Anat Talshir, Evan Fallenberg
Don't have a Kindle?

This ebook is specifically for Kindles. However, you can download a free application which enables you to read Kindle ebooks on your computer, iphone, Android, Blackberry, iPad and more.
Need a Kindle?
Why pay for books when you can get them free? See more FREE ebook offers!
Product prices and availability are accurate as of the date/time indicated and are subject to change. Any price and availability information displayed on amazon.com at the time of purchase will apply to the purchase of this product.