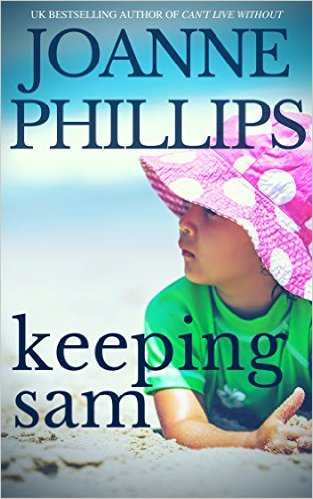 Amazon has Keeping Sam available as a FREE download!
When Kate wakes up from a year-long coma, the first person she asks for is her son. Recovering from a head injury and getting back on her feet takes all of Kate's energy, but toddler Sam has left a hole in her heart – a hole that isn't healed by the knowledge that Sam is being cared for by Kate's mother. Estranged from her parents since she was eighteen, Kate soon discovers they took Sam home to Cornwall months ago, convinced Kate would never wake up …
Don't have a Kindle?

This ebook is specifically for Kindles. However, you can download a free application which enables you to read Kindle ebooks on your computer, iphone, Android, Blackberry, iPad and more.
Need a Kindle?
Why pay for books when you can get them free? See more FREE ebook offers!
Product prices and availability are accurate as of the date/time indicated and are subject to change. Any price and availability information displayed on amazon.com at the time of purchase will apply to the purchase of this product.