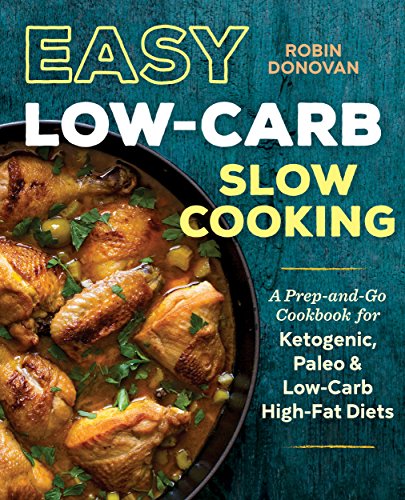 Amazon has Easy Low Carb Slow Cooking: A Prep-and-Go Low Carb Cookbook for Ketogenic, Paleo, & High-Fat Diets on sale for $1.99 for the Kindle version.
Finally, a Low Carb Cookbook with Prep-and-Go Recipes for Healthy Living

Low carb diets are more popular than ever. Limiting refined carbohydrates and increasing healthy fats and proteins can help you lose weight and improve cardiovascular health. Cooking your own meals is essential when trying to eat a low carb diet, as dining out or buying prepared foods can make it difficult to adhere to a low carb lifestyle.
Don't have a Kindle?

This ebook is specifically for Kindles. However, you can download a free application which enables you to read Kindle ebooks on your computer, iphone, Android, Blackberry, iPad and more.
Need a Kindle?
Why pay for books when you can get them free? See more FREE ebook offers!
Product prices and availability are accurate as of the date/time indicated and are subject to change. Any price and availability information displayed on amazon.com at the time of purchase will apply to the purchase of this product.