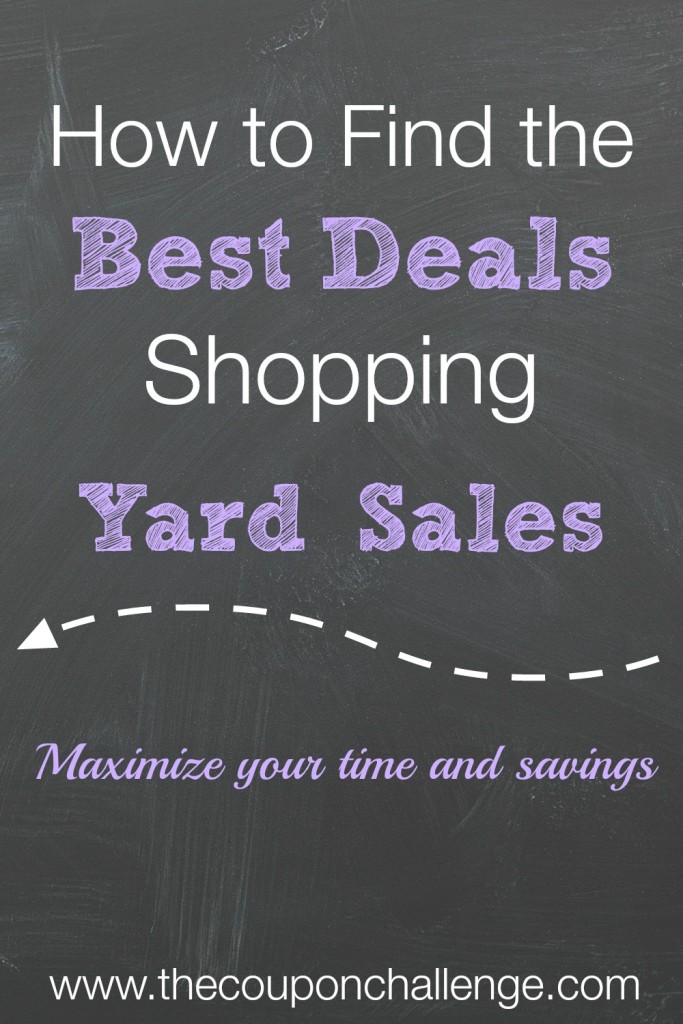 I asked my mother-in-law to contribute a post about tips for shopping yard sales.  She is a veteran yard sale shopper who has been scouring neighborhoods for the past, well, I might get in trouble if I tell you that 😉
Yard sales are a great way to find household treasures, tools, sports equipment, baby furniture, toys and clothing at a bargain price.  Follow these tips to help maximize your time and savings:
Know your area:  Location is important!  A neighborhood with young families equals infant, toddler or children's clothing and toys. Children's clothing and toys resale easy and are usually in excellent condition. An older, established neighborhood could be good for antiques.
Map your area: Mark the newspaper advertisements with your yard sale choices or use an app to help plan your route. Next, check the map for directions or enter the addresses in your GPS/phone, and number each yard sale in the order you will visit. It is usually best to start closest to your home, traveling out to the furthest yard sale of the day.  However, if there is a large neighborhood sale in one of my preferred areas, I will usually venture there first.