Congratulations to winner Cristin!
I ate my first ever mango at Whole Foods last week.  Yes, I am 30 (well, something) and just tried a mango.  Sad, I know.
Whole Foods has a big Mango Promo going on right now, so I went up to my local Whole Foods Market and learned all about this delicious fruit.  Whole Foods currently has 2 varieties of mangoes in-stock, but there are actually 6 different varieties that you can find throughout the year.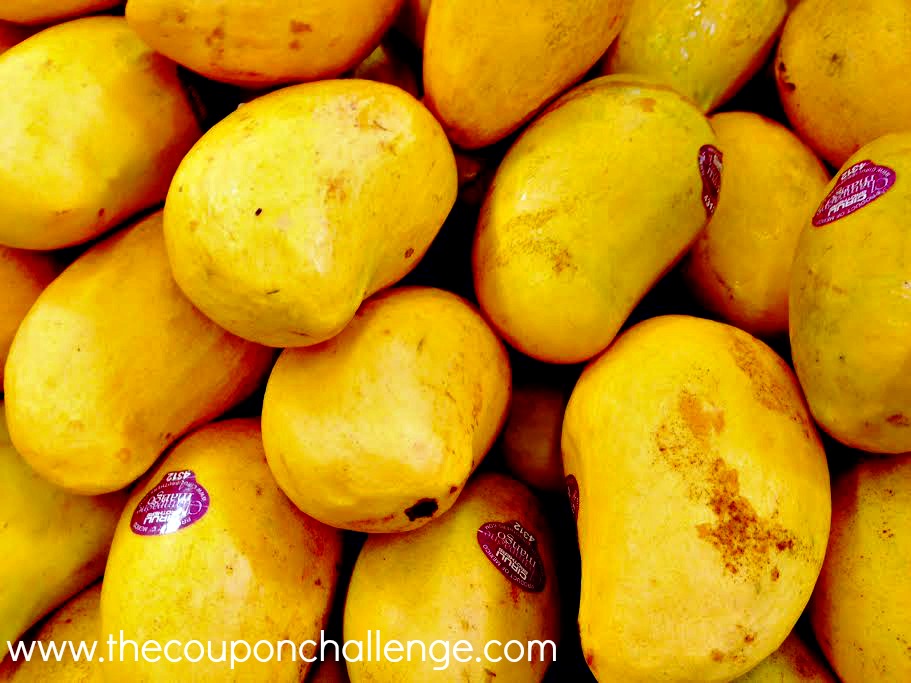 Champagne Mangoes (also called yellow, Ataulfo, manila and honey)  are my favorite.  Locally, these mangoes can be found in-store March and April.  Champagne mangoes are small, yellow, super sweet and lack the fibers found in other varieties.   The sweet flavor and lack of fibers is actually why I preferred this type.