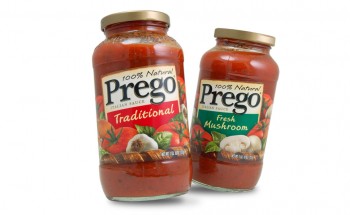 One of the new coupons today is for Prego sauce.  It's currently on sale at Harris Teeter making a decent deal if you need pasta sauce.
Prego Pasta Sauce 14.5-24 oz $1.67
Buy 2 and use $0.75/2 printable
Final: $0.92 each after doubled coupon
See more Harris Teeter deals before shopping!