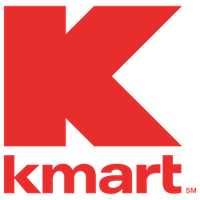 Kmart Store Coupon Matchups are done! Please visit the new Kmart coupon matchups page for a complete list of deals! Make sure you are viewing the tab for the correct date. Let me know what else you find or if you have corrections!
Use your Shop Your Way Rewards Card (you can sign up for this on Kmart.com)
Kmart does not offer overage
Occasionally Kmart will double $2 coupons with a purchase of $25 or more.  Limit 5 coupons per day.
Aug 30 – Sept 5th: At participating stores, Members get Double Manufacturer Coupons up to $2 WYB $25 or more. Limit (5) Coupons per customer per day. Limit (5) like coupons will be doubled. See Store for details.
Breakfast & Cereal
Kellogg's Apple Jacks Cereal, 12.2 oz – $2.00
Final Price: $1.00
Buy 2; Use $1.00/2 coupon (doubled)
Kellogg's Corn Pops Cereal, 12.5 oz – $2.00
Final Price: $1.00
Buy 2; Use $1.00/2 coupon (doubled)
Kellogg's Froot Loops Cereal, 12.2 oz – $2.00
Final Price: $1.00
Buy 2; Use $1.00/2 coupon (doubled)
Kellogg's Frosted Bite Size Mini-Wheats Cereal, 15.2 – 18 oz – $1.99
Final Price: $0.99
Buy 2; Use $1.00/2 coupon (doubled)
Kellogg's Frosted Flakes Cereal, 15 oz – $2.00
Final Price: $1.00
Buy 2; Use $1.00/2 coupon (doubled)
Kellogg's Nutri-Grain Bars, 6.3 – 10.4 oz. – $1.99
Includes: Select varieties
Final Price: $0.99
Buy 2; Use $1.00/2 coupon (doubled)
Kellogg's Raisin Bran Cereal, 15.2 – 18 oz – $1.99
Includes: Select varieties
Final Price: $0.99
Buy 2; Use $1.00/2 coupon (doubled)
Cookies, Snacks & Candy
Bugles, 6 – 7.5 oz – $2.00
Includes: Select varieties
$0.50/1 General Mills Chex Mix, Muddy Buddies, Popped, Xtreme, Chips, Bugles, or Gardetto's Snack Mix – 8-2-15 SS; Includes 3.7 oz or Larger Only (exp. 09/26/15)

$0.50/2 Chex Mix, Bugles, or Gardetto's Snacks – 7-12-15 SS; Includes 3.7 oz or Larger Only (exp. 09/05/15)

$0.50/2 General Mills Chex Mix, Muddy Buddies, Popped, Xtreme, Chips, Bugles, or Gardetto's Snack Mix – 8-2-15 SS; Includes 3.7 oz or Larger Only (exp. 09/26/15)

$1.00/2 Chex Mix, Bugles, or Gardetto's Snacks – 7-12-15 SS; Includes 3.7 oz or Larger Only (exp. 09/05/15)

$1.00/2 General Mills Chex Mix, Muddy Buddies, Popped, Xtreme, Chips, Bugles, or Gardetto's Snack Mix – 8-2-15 SS; Includes 3.7 oz or Larger Only (exp. 09/26/15)
Final Price: $1.00
Buy 1; Use $0.50/1 coupon (doubled)
Chex Snack Mix, 8 – 8.75 oz – $2.00
Includes: Select varieties
$0.50/1 General Mills Chex Mix, Muddy Buddies, Popped, Xtreme, Chips, Bugles, or Gardetto's Snack Mix – 8-2-15 SS; Includes 3.7 oz or Larger Only (exp. 09/26/15)

$0.50/2 Chex Mix, Bugles, or Gardetto's Snacks – 7-12-15 SS; Includes 3.7 oz or Larger Only (exp. 09/05/15)

$0.50/2 General Mills Chex Mix, Muddy Buddies, Popped, Xtreme, Chips, Bugles, or Gardetto's Snack Mix – 8-2-15 SS; Includes 3.7 oz or Larger Only (exp. 09/26/15)

$1.00/2 Chex Mix, Bugles, or Gardetto's Snacks – 7-12-15 SS; Includes 3.7 oz or Larger Only (exp. 09/05/15)

$1.00/2 General Mills Chex Mix, Muddy Buddies, Popped, Xtreme, Chips, Bugles, or Gardetto's Snack Mix – 8-2-15 SS; Includes 3.7 oz or Larger Only (exp. 09/26/15)
Final Price: $1.00
Buy 1; Use $0.50/1 coupon (doubled)
Gardetto's, 8.6 oz – $2.00
Includes: Select varieties
$0.50/1 General Mills Chex Mix, Muddy Buddies, Popped, Xtreme, Chips, Bugles, or Gardetto's Snack Mix – 8-2-15 SS; Includes 3.7 oz or Larger Only (exp. 09/26/15)

$0.50/2 Chex Mix, Bugles, or Gardetto's Snacks – 7-12-15 SS; Includes 3.7 oz or Larger Only (exp. 09/05/15)

$0.50/2 General Mills Chex Mix, Muddy Buddies, Popped, Xtreme, Chips, Bugles, or Gardetto's Snack Mix – 8-2-15 SS; Includes 3.7 oz or Larger Only (exp. 09/26/15)

$1.00/2 Chex Mix, Bugles, or Gardetto's Snacks – 7-12-15 SS; Includes 3.7 oz or Larger Only (exp. 09/05/15)

$1.00/2 General Mills Chex Mix, Muddy Buddies, Popped, Xtreme, Chips, Bugles, or Gardetto's Snack Mix – 8-2-15 SS; Includes 3.7 oz or Larger Only (exp. 09/26/15)
Final Price: $1.00
Buy 1; Use $0.50/1 coupon (doubled)
Hunt's Snack Pack, 4 pk – $1.00
Includes: Select varieties
$1.00/4 Snack Pack Pudding, Super Snack Pack Pudding or Juicy Gels – 8-2-15 SS (exp. 09/13/15)
Final Price: $0.50
Buy 4; Use $1.00/4 coupon (doubled)
Kellogg's Fruit Snacks, 8 oz – $1.99
Final Price: $0.99
Buy 2; Use $1.00/2 coupon (doubled)
Orville Redenbacher's Popcorn, 3 ct – $2.00
Includes: Select varieties
$1.00/2 Orville Redenbacher's Gourmet Popping Corn – 8-23-15 SS; Includes 3 pk or Larger (exp. 10/04/15)
Final Price: $1.00
Buy 2; Use $1.00/2 coupon (doubled)
Twizzlers, 12 – 16 oz – $2.00
Includes: Select varieties
$1.00/2 Twizzlers or Jolly Rancher Bags – 8-2-15 SS; Includes 8 oz or Larger Only (exp. 09/27/15)
Final Price: $1.00
Buy 2; Use $1.00/2 coupon (doubled)
Grains, Pasta & Sides
Kraft Deluxe Macaroni & Cheese Dinner, 10 – 14 oz – $2.50
Includes: Select varieties
$0.75/1 Kraft Deluxe Macaroni & Cheese – 8-16-15 SS (exp. 09/27/15)

$1.00/2 Kraft Deluxe Macaroni & Cheese – 8-16-15 SS (exp. 09/27/15)
Final Price: $1.00
Buy 1; Use $0.75/1 coupon (doubled)
Home Supplies
Clorox Liquid Bleach, 64 oz – $2.25
Includes: Select varieties
Final Price: $1.25
Buy 2; Use $1.00/2 coupon (doubled)
Downy Liquid Fabric Softener, 48 – 60 Loads – $4.99
Includes: Select varieties
$0.20/1 Tide Simply Clean & Fresh or Clean & Sensitive, Cheer Detergent, or Downy Fabric Enhancer – 8-16-15 SS; Includes Cheer, 25 oz or Larger; Excludes Trial and Travel Size, Tide Detergent, Downy Libre Enjuague, and Downy Liquid, 12 ld; Limit of 4 Like Coupons Per Household Per Day (exp. 09/12/15)

$0.50/1 Downy Products – 8-30-15 PG; Excludes Trial and Travel Size, Libre Enguague, Unstopables, and Liquid, 12 ld; Limit of 4 Like Coupons Per Household Per Day (exp. 09/26/15)

$0.50/1 Tide Simply Clean & Fresh or Clean & Sensitive, Cheer Detergent, or Downy Fabric Enhancer – 8-16-15 SS; Includes Cheer, 25 oz or Larger; Excludes Trial and Travel Size, Tide Detergent, Downy Libre Enjuague, and Downy Liquid, 12 ld; Limit of 4 Like Coupons Per Household Per Day (exp. 09/12/15)

$1.00/1 Tide PODS, Gain Flings, Downy Fresh Product, Bounce Bursts, Dreft Blissfuls, or Gain Fireworks – 8-9-15 RP; Excludes Trial and Travel Size, PODS, 5 ct, Unstopables, or Gain Flings, 5 ct; Limit of 4 Like Coupons Per Household Per Day (exp. 09/05/15)

$1.00/2 Tide Simply Clean & Fresh or Clean & Sensitive, Cheer Detergent, or Downy Fabric Enhancer – 8-16-15 SS; Includes Cheer, 25 oz or Larger; Excludes Trial and Travel Size, Tide Detergent, Downy Libre Enjuague, and Downy Liquid, 12 ld; Limit of 4 Like Coupons Per Household Per Day (exp. 09/12/15)

$2.50/2 Tide PODS, Gain Flings, Downy Fresh Product, Bounce Bursts, Dreft Blissfuls, or Gain Fireworks – 8-9-15 RP; Excludes Trial and Travel Size, PODS, 5 ct, Unstopables, or Gain Flings, 5 ct; Limit of 4 Like Coupons Per Household Per Day (exp. 09/05/15)

$3.00/3 Tide Detergent or Downy Products – 8-30-15 PG; Excludes Trial and Travel Size, Tide Simply Clean & Fresh, Simply Clean & Sensitivie, PODS, Detergent, 10 oz, and Downy Libre Enjuague, Unstopables, and Liquid, 12 ld; Limit of 4 Like Coupons Per Household Per Day (exp. 09/26/15)
Final Price: $2.99
Buy 1; Use $1.00/1 coupon (doubled)
Greenworks, 32 oz – $2.50
Includes: Select varieties
Final Price: $1.00
Buy 1; Use $0.75/1 coupon (doubled)
Mr. Clean Magic Eraser, 2 ct – $3.00
Includes: Select varieties
Final Price: $2.00
Buy 1; Use $0.50/1 coupon (doubled)
Mr. Clean Multi-Purpose Cleaner, 40 oz – $3.00
Includes: Select varieties
Final Price: $2.00
Buy 1; Use $0.50/1 coupon (doubled)
Tide Liquid Laundry Detergent, 40 oz – $4.99
Includes: Select varieties
$0.75/1 Tide Detergent; Includes 37 oz or Larger Only; Excludes Trial and Travel Size, Simply, PODS, and 10 oz; Limit of 4 Like Coupons Per Household Per Day
$0.75/1 Tide Detergent; Includes 37 oz or Larger Only; Excludes Trial and Travel Size, Simply, PODS, and 10 oz; Limit of 4 Like Coupons Per Household Per Day

$1.00/1 Tide Detergent – 8-30-15 PG; Excludes Trial and Travel Size, Simply Clean & Fresh, Simply Clean & Sensitive, PODS, or Detergent, 10 oz; Limit of 4 Like Coupons Per Household Per Day (exp. 09/26/15)

$3.00/3 Tide Detergent or Downy Products – 8-30-15 PG; Excludes Trial and Travel Size, Tide Simply Clean & Fresh, Simply Clean & Sensitivie, PODS, Detergent, 10 oz, and Downy Libre Enjuague, Unstopables, and Liquid, 12 ld; Limit of 4 Like Coupons Per Household Per Day (exp. 09/26/15)
Final Price: $2.99
Buy 1; Use $1.00/1 coupon (doubled)
Personal Care
Clairol Natural Instincts Hair Color – $6.99
Includes: Select varieties
Final Price: $2.99
Buy 1; Use $2.00/1 coupon (doubled)
Clairol Nice 'n Easy Hair Color – $6.99
Includes: Select varieties
Final Price: $2.99
Buy 1; Use $2.00/1 coupon (doubled)
Colgate Max Toothpaste, 6 oz – $2.50
Includes: Select varieties
$1.00/1 Colgate Total, Optic White, Enamel Health, or Max Fresh Toothpaste – 8-30-15 SS; Includes 3 oz or Larger Only; Limit 4 Like Coupons Per Day (exp. 09/12/15)
Final Price: $0.50
Buy 1; Use $1.00/1 coupon (doubled)
Colgate Total Mouthwash, 1L – $4.99
Includes: Select varieties
Final Price: $2.99
Buy 1; Use $1.00/1 coupon (doubled)
Crest 3D White Toothpaste, 4.1 – 8 oz – $3.49
Includes: Select varieties
Final Price: $1.49
Buy 1; Use $1.00/1 coupon (doubled)
Crest Pro-Health Toothpaste, 4.1 – 8 oz – $3.49
Includes: Select varieties
$0.50/1 Crest Toothpaste or Liquid Gel; Includes 3 oz or Larger; Excludes Trial or Travel Size; Limit of 4 Like Coupons Per Household Per Day

$0.50/1 Crest Toothpaste, Pro-Health Stages, Jr or Kids Toothpaste – 8-30-15 PG; Includes Toothpaste, 3 oz or Larger Only or Liquid Gel or Kids Toothpaste, 4.2 oz or Larger Only; Excludes Trial and Travel Size, Cavity, Baking Soda, and Tartar Control; Limit of 4 Like Coupons Per Household Per Day (exp. 09/26/15)

$1.00/1 Crest Toothpaste – 8-9-15 RP; Includes 3 oz or Larger; Excludes Trial and Travel Sizes; Limit of 4 Like Coupons Per Household Per Day (exp. 09/05/15)

$1.50/2 Crest Toothpaste, Pro-Health Stages, Jr or Kids Toothpaste – 8-30-15 PG; Includes Toothpaste, 3 oz or Larger Only or Liquid Gel or Kids Toothpaste, 4.2 oz or Larger Only; Excludes Trial and Travel Size, Cavity, Baking Soda, and Tartar Control; Limit of 4 Like Coupons Per Household Per Day (exp. 09/26/15)
Final Price: $1.49
Buy 1; Use $1.00/1 coupon (doubled)
Fixodent Denture Adhesive, 2 oz – $4.49
Includes: Select varieties
Final Price: $2.49
Buy 1; Use $1.00/1 coupon (doubled)
Garnier Fructis Hair Care Products, 3 – 13 oz – $3.33
Includes: Select varieties
$1.00/1 Garnier Fructis Shampoo, Conditioner, or Treatment Product; Excludes Trial and Travel Size, 1.7, 2, and 3 oz; No More Than 4 Identical Coupons For The Same Product Per Household Per Day
$1.00/1 Garnier Fructis Styling Product; Excludes Trial and Travel Size; No More Than 4 Identical Coupons For The Same Product Per Household Per Day

$1.00/1 Garnier Fructis Shampoo, Conditioner or Treatment – 8-9-15 RP; Excludes Trial Size, 1.7, 2, and 3 oz (exp. 09/05/15)

$2.00/1 Garnier Fructis Shampoo, Conditioner, Treatment, or Style Products – 8-30-15 RP; Excludes 1.7, 2, and 3 oz (exp. 09/26/15)
Final Price: Free
Buy 1; Use $2.00/1 coupon (doubled)
Oral-B 3D Clinical Toothbrush – $3.49
Includes: Select varieties
$1.50/1 Oral-B Pro-Health Pulsar or 3D Luxe Pulsar Toothbrush; Excludes Trial and Travel Size; Limit of 4 Like Coupons Per Household Per Day

$0.50/1 Oral-B Pulsar, 3D White, Pro-Health, Complete, Sensi-Soft, Indicator, or Cavity Defense Toothbrush – 8-9-15 RP; Excludes Trial and Travel Size; Limit of 4 Like Coupons Per Household Per Day (exp. 09/05/15)

$0.50/1 Oral-B Pulsar, 3D White, Pro-Health, Complete, Sensi-Soft, Indicator, or Cavity Defense Toothbrush or Kids Manual or Power Toothbrush – 8-30-15 PG; Excludes Trial and Travel Size; Limit of 4 Like Coupons Per Household Per Day (exp. 09/26/15)

$1.00/1 Oral-B Pulsar, 3D White, Pro-Health, Complete, Sensi-Soft, Indicator, or Cavity Defense Toothbrush – 8-9-15 RP; Excludes Trial and Travel Size; Limit of 4 Like Coupons Per Household Per Day (exp. 09/05/15)
Final Price: $0.49
Buy 1; Use $1.50/1 coupon (doubled)
Pantene Pro-V Shampoo or Conditioner, 23.7 – 29.2 oz – $5.99
Includes: Select varieties
Final Price: $3.99
Buy 2; Use $2.00/2 coupon (doubled)
Pantene Pro-V Stylers, 1.7 – 10.2 oz – $5.99
Includes: Select varieties
$1.25/1 Pantene Styling Product; Excludes Trial and Travel Size; Limit of 4 Like Coupons Per Household Per Day

$1.50/1 Pantene Styler or Treatment Product – 8-30-15 PG; Excludes Trial and Travel Size; Limit of 4 Like Coupons Per Household Per Day (exp. 09/26/15)

$2.00/2 Pantene Products – 8-30-15 PG; Must Include Shampoo AND Conditioner or Styler; Excludes Trial and Travel Size and 6.7 oz; Limit of 4 Like Coupons Per Household Per Day (exp. 09/26/15)

$5.00/3 Pantene Products – 8-30-15 PG; Must Include Shampoo AND Conditioner or Styler; Excludes Trial and Travel Size and 6.7 oz; Limit of 4 Like Coupons Per Household Per Day (exp. 09/26/15)
Final Price: $2.99
Buy 1; Use $1.50/1 coupon (doubled)
Vidal Sassoon Hair Color – $12.99
Includes: Select varieties
Final Price: $7.99
Buy 1; Use $5.00/1 coupon
Pet Care
Arm & Hammer Cat Litter, 9 – 20 lb – $6.99
Includes: Select varieties
$1.00/1 Arm & Hammer Cat Litter or Feline Pine Cat Litter – 6-21-15 SS; DND (exp. 09/30/15)

$1.50/1 Arm & Hammer Clump & Seal Cat Litter – 6-21-15 SS; DND (exp. 09/30/15)
Final Price: $2.99
Buy 1; Use $2.00/1 coupon (doubled)
Pharmacy
Allegra 24-Hour Allergy Relief Gel Caps, 24 ct – $17.99
$5.00/1 Allegra Products – Facebook Coupon; Must Share For This Value – Otherwise $4.00/1; Includes Allegra, 24 ct or Larger; Allegra-D 12 Hr, 20 ct or Larger; or Allegra-D 24 Hr, 10 ct or Larger Only

$5.00/1 Allegra Allergy Product – 8-30-15 RP; Includes 24 ct or Larger Only; Excludes D and Children's (exp. 09/12/15)

Buy 2 or More, Get $5 via Mail In Rebate (When You Spend $15) or Buy 2 more More, Get $10 via Mail In Rebate (When You Spend $30) Chattem brand Products – Mail in Rebate; Includes ACT, Allegra, Arthritis Hot, Aspercreme, Benzodent, Capzasin, Cortizone, Flexall, Garlique, Gold Bond, Gold Bond Ultimate, Herpecin-L, Icy Hot, Kaopectate, Nasacort, Pamprin, Premsyn PMS, Rolaids, Selsun Blue, Sportscreme, Sun In, Ultra Swim, or Unisom; Excludes All Trial Sizes; Rebate Purchase Values after all Discounts and Coupons (exp. 09/06/15)
Out-of-Pocket Price: $12.99
Final Price: $8.99
Buy 1; Use $5.00/1 coupon; Includes $4.00 MobiSave rebate
Nasacort, 120 sprays – $17.99
$2.00/1 Nasacort Product – 8-2-15 RP (exp. 09/26/15)

$5.00/1 Nasacort Allergy 24 Hr Product – 8-30-15 RP; Includes 120 or Larger Spray (exp. 09/12/15)

$6.00/1 Nasacort Allergy 24 Hr – 8-23-15 RP; Includes 120 Spray or Larger Only (exp. 09/20/15)

Buy 2 or More, Get $5 via Mail In Rebate (When You Spend $15) or Buy 2 more More, Get $10 via Mail In Rebate (When You Spend $30) Chattem brand Products – Mail in Rebate; Includes ACT, Allegra, Arthritis Hot, Aspercreme, Benzodent, Capzasin, Cortizone, Flexall, Garlique, Gold Bond, Gold Bond Ultimate, Herpecin-L, Icy Hot, Kaopectate, Nasacort, Pamprin, Premsyn PMS, Rolaids, Selsun Blue, Sportscreme, Sun In, Ultra Swim, or Unisom; Excludes All Trial Sizes; Rebate Purchase Values after all Discounts and Coupons (exp. 09/06/15)
Out-of-Pocket Price: $11.99
Final Price: $7.99
Buy 1; Use $6.00/1 coupon; Includes $4.00 MobiSave rebate