Are you looking for a great dip to put out for the football game, bring to the next family get together, or at game night? This easy Guacamole Dip recipe is a perfect compliment to chips or for topping nachos or tacos. You can mix this by hand if you like a chunkier version, but I enjoy a smooth and creamy guac to dip my chips (preferably lime Tostitos).
This will quickly become a party favorite and will put you at the top of the guest list every time (if you promise to make your homemade guacamole that is). Grab your ingredients and get ready to mix up a bowl of yummmmm!
Easy Guacamole Dip Recipe: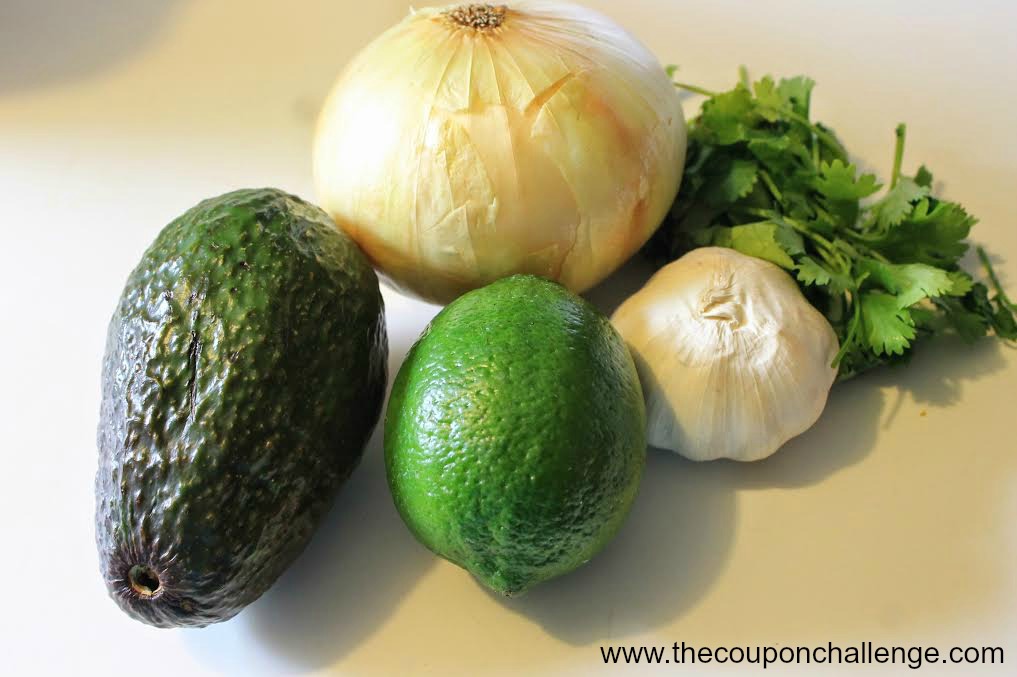 Ingredients:
1 large avocado
2 Tbsp. chopped cilantro
1⁄2 cup rotel diced tomatoes with chiles, drained
1⁄2 cup sour cream
1⁄2 finely diced onion
1⁄2 lime
2 cloves garlic, crushed
salt and pepper to taste
Directions:
To slice avocado- slice avocado all the way around, twist, pull apart, and remove pit. Scoop out all inside green flesh and put into bowl of hand held or stand mixer- using the paddle
attachment.
Squeeze 1⁄2 lime into bowl.
Stir in cilantro, sour cream, rotel, garlic and onion.
Whip with mixer until smooth and creamy.
Place in refrigerator for at least a half an hour before serving to allow flavors to combine.
Top with a pinch of fresh cilantro before serving.
Let us know what you think of this easy guacamole dip recipe.  Do you like chunky or creamy guac?
You might also like the Loaded Cream Cheese Dip Recipe or Homemade Pretzel Bites Recipe with Beer Cheese Dip!