If you are looking for a quick breakfast, boxed lunch treat, or afternoon pick-me-up, this Oatmeal Breakfast Bars recipe is the perfect solution. Sweet and tender, with just the right amount of crunch, they will be a family favorite as soon as the first batch comes out of the oven.
Fill the bars with jam, preserves, apple butter, or pie filling–whichever flavors are your family favorites. You can also sprinkle the bars with a little brown sugar and wheat bran before baking to add a sweet streusel-like topping. Enjoy them warm or cold, and don't forget to freeze some to toss in lunches!
A food processor is used for this recipe, but if you prefer to mix the dough by hand, make sure to grind the oatmeal first. A blender or coffee grinder will work well for this.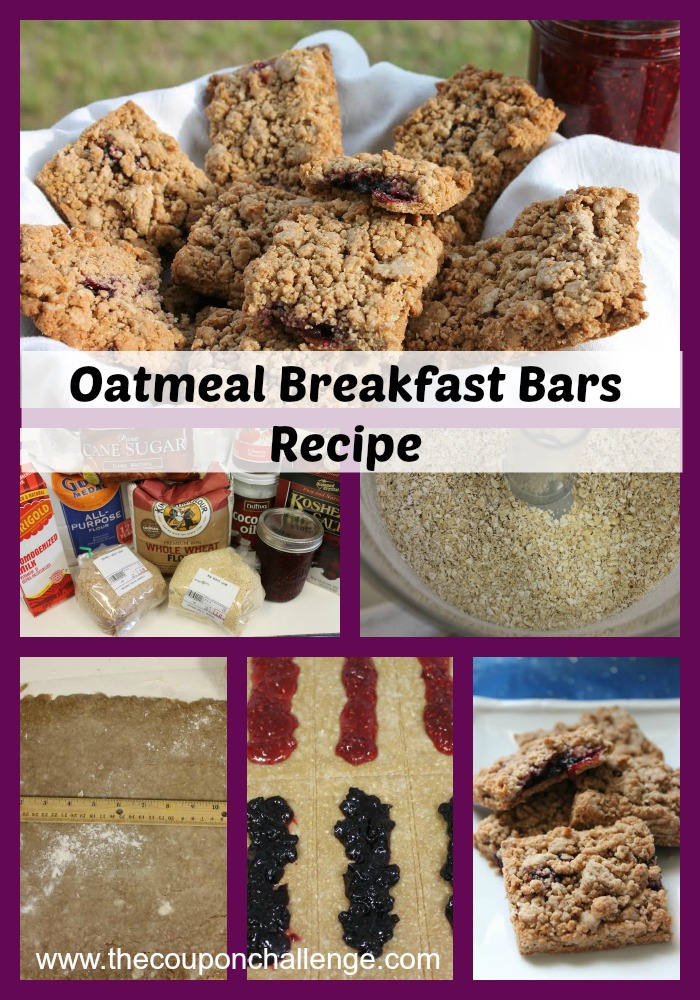 Oatmeal Breakfast Bars Recipe: