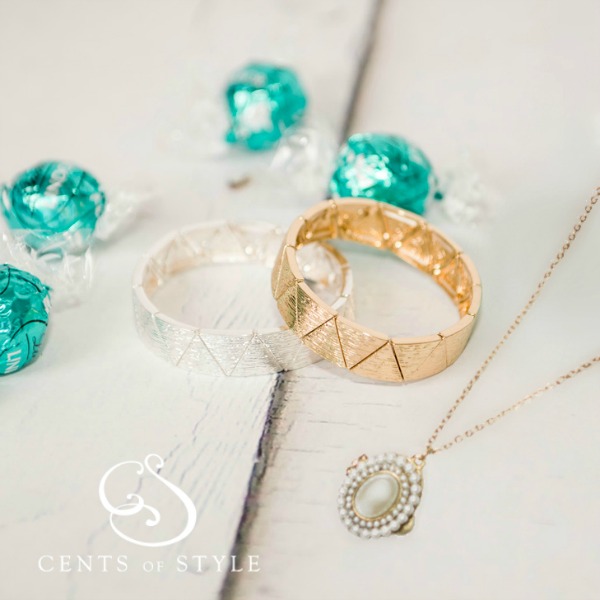 The Style Steals for today, 4/27/15 are a Combo Deal: Triangle Stretch Bracelet & Pearl Locket Necklace for $11.98 & FREE SHIPPING w/code "SPRINGJEWELRY".
You can just purchase the Triangle Stretch Bracelet in Gold and Silver or the Pearl Locket Necklace that can be added at checkout for only $3.99! That's two pieces of jewelry for under $12!!
(The pearl locket can be added at checkout as a pop-up offer AFTER you click checkout)
Click HERE to shop.