This is a sponsored post written by me on behalf of Dollar General. All opinions are 100% mine.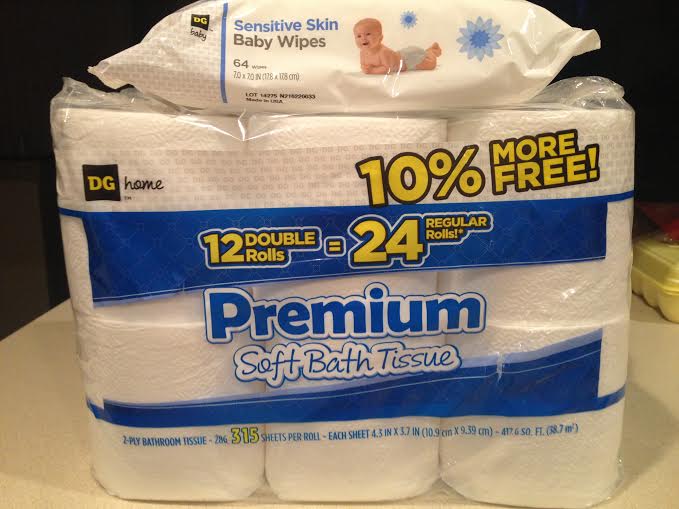 Are you brand loyal?
Did you know that you can save money just by purchasing store brands instead of the national brand? Store brands are generally cheaper than national brands, and typically offer the same quality you've come to expect from your favorite national brands.
Not convinced? Dollar General asked me to put their store brands to the test. Honestly, I had no idea Dollar General had such a large variety of store brands. Walking the aisles, I had a difficult time choosing only 2 products to test out in my home.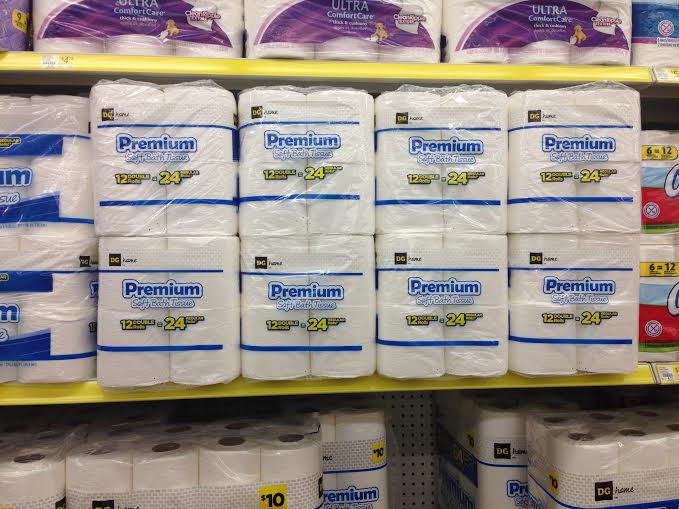 The first product we tried was the DG Home bath tissue. We were running low at the house and my son needed to take toilet paper to school as part of a holiday craft. I'm not really loyal to any specific brands, but I do try to avoid ones that I've learned are scratchy on my tush.
DG Home bath tissue is soft and passes that comfort test. I did find the paper to be a bit thinner than my usual brands, so I seem to use slightly more sheets. However, the strength of the tissue seems like it will be adequate for crafting – not that many of you will find that particularly useful…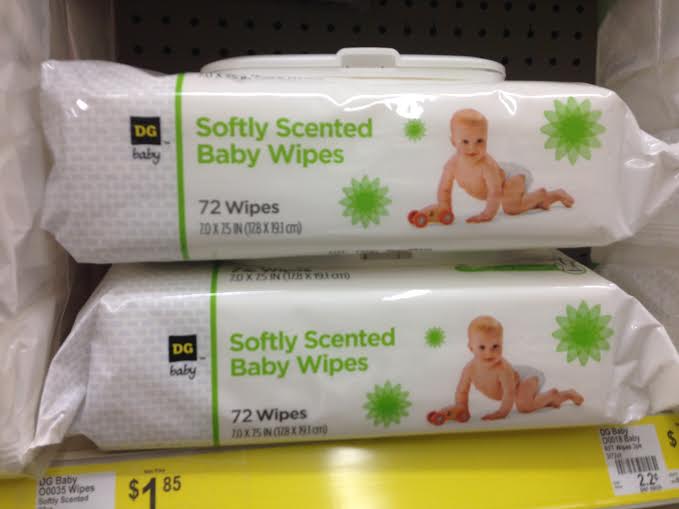 I also tried the DG Baby brand wipes. I was pleasantly surprised to find a sensitive skin version since that is the only type I will use. Now, my kids are too old to need baby wipes for diaper changes, but we use baby wipes all over the house. Got a crusty nose? Use a baby wipe. Need to clean up marker off the table? Use a baby wipe.
The DG Baby wipes cleaned up just as well as the national brands. They are soft and come in a convenient close-top package – making it a perfect fit for my home.
All Dollar General Brands:
Clover Valley (Food)
Rexall (Health and Wellness)
EverPet & Forever Pals (Pet)
Sweet Smiles (Candy)
DG Body (Personal Care)
DG Health (Health and Wellness)
DG Home (Cleaning and Household Supplies)
DG Baby (Diapers and Baby Supplies)
Overall, I was pleased with the Dollar General brand items I tried. I can't speak for all the products, but the 2 products I tried did make the cut when I compared them to my preferred brand-name products.
Still a bit skeptical? No problem! If you are not satisfied with your purchase you can return for a full refund or exchange!
Be sure to check out Dollar General on Facebook as well as follow @DollarGeneral on Twitter to Learn more about Dollar General Brands!