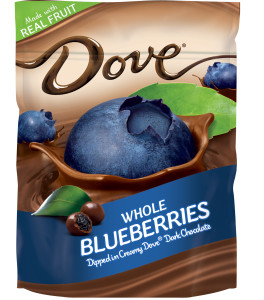 Starting Sunday at Rite Aid the Dove Fruit Resealable Pouches will be on sale which means a good deal on these items. Here's how the deal works:
Dove Fruit Resealable Pouches, 6 oz – $3.50 2/$7.00 (or $3.79 each)
Buy 2 = $7.00
– $1.00/1 Dove Fruit, 6oz or Larger Printable (use two)
– $1.00/2 Dove Fruit Cranberry, Blueberry or Cherry, 6 oz – Rite Aid Video Value Coupon (Must Watch Video and Print or Save To Your Account By 2/28/2015) (exp 03/14/15)
Pay: $4.00 for two
– Buy 2 participating Dove products; Get $1.00 +UP Reward, Limit 2
Final Price: $3.00 for two or $1.50 each
Rite Aid Sale Ad Coupon Mathups have been updated! Please visit the Rite Aid sale ad coupon matchups page to view the entire list of deals that start today. Make sure you're viewing the correct tab to get the right deals!
View the Rite Aid Coupon Policy plus see more Rite Aid Save Now Policy Information to make the most out of your Rite Aid shopping trips.
Click HERE to view the Rite Aid Coupon Matchups Page