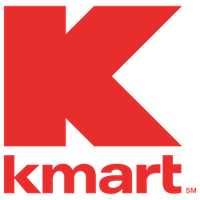 Kmart Store Coupon Matchups are done! Please visit the new Kmart coupon matchups page for a complete list of deals! Make sure you are viewing the tab for the correct date. Let me know what else you find or if you have corrections!
Use your Shop Your Way Rewards Card (you can sign up for this on Kmart.com)
Kmart does not offer overage
Occasionally Kmart will double $2 coupons with a purchase of $25 or more.  Limit 5 coupons per day.
Members get double coupons on Beauty, Healthcare and stationery manufacturer coupons up to $2, with a purchase of $15 or more. Limit (5) coupons to double per day.
Breakfast & Cereal
General Mills Cheerios, 14 oz – $1.88
Includes: Select varieties
$0.50/1 General Mills Cheerios Original Cereal – 9-11-16 SS (exp. 10/22/16)

$0.75/1 General Mills Fiber One, Multi-Grain Cheerios, Wheaties, Basic 4, Raisin Nut Bran, Oatmeal Crisp, Total or or Wheat Chex Cereal – 9-11-16 SS (exp. 10/22/16)

$0.75/2 General Mills Cheerios Cereal – 9-18-16 SS (exp. 10/29/16)

$1.00/1 General Mills Cheerios Original Cereal – 9-11-16 SS (exp. 10/22/16)

$1.00/3 General Mills Cheerios Cereal – 9-18-16 SS (exp. 10/29/16)
Final Price: $0.88
Buy 1; Use $1.00/1 coupon
General Mills Cocoa Puffs Cereal, 11.8 oz – $1.88
Final Price: $1.38
Buy 2; Use $1.00/2 coupon
General Mills Cookie Crisp Cereal, 11.25 oz – $1.88
Final Price: $1.38
Buy 2; Use $1.00/2 coupon
General Mills Honey Nut Cheerios Cereal, 12.25 oz – $1.88
$0.75/2 General Mills Cheerios Cereal – 9-18-16 SS (exp. 10/29/16)

$1.00/3 General Mills Big G Cereal – 8-28-16 SS (exp. 10/08/16)

$1.00/3 General Mills Big G Cereals – 9-25-16 SS (exp. 11/05/16)

$1.00/3 General Mills Cheerios Cereal – 9-18-16 SS (exp. 10/29/16)
Final Price: $1.38
Buy 2; Use $1.00/2 coupon
General Mills Trix Cereal, 10.7 oz – $1.88
Final Price: $1.38
Buy 2; Use $1.00/2 coupon
Nature Valley Granola Bars, 6 – 8.9 oz – $1.88
Includes: Select varieties
Final Price: $1.38
Buy 2; Use $1.00/2 coupon
Home Supplies
Bounty Paper Towels, 6 Big Rolls – $5.99
Includes: Select varieties
Final Price: $4.99
Buy 1; Use $1.00/1 coupon
Charmin Bathroom Tissue, 12 Double Rolls – $5.99
Includes: Select varieties
Final Price: $4.99
Buy 1; Use $1.00/1 coupon
Charmin Bathroom Tissue, 6 Mega Rolls – $5.99
Includes: Select varieties
$1.00/1 Charmin Product – 9-25-16 PG; Includes 6 ct or Larger Only; Excludes Trial and Travel Size; Limit of 4 Identical Coupons Per Household Per Day (exp. 10/22/16)
Final Price: $4.99
Buy 1; Use $1.00/1 coupon
Personal Care
CoverGirl Super Sizer by LashBlast Mascara – $5.99
Includes: Select varieties
Final Price: $1.99
Buy 1; Use $2.00/1 coupon (doubled)
Infusium 23, 16 oz – $6.49
Includes: Select varieties
$2.00/1 Infusium 23 Shampoo, Conditioner, or Leave In Treatment – 9-11-16 SS (exp. 10/09/16)
Final Price: $2.49
Buy 1; Use $2.00/1 coupon (doubled)
Purell Hand Sanitizer, 2 oz – $1.79
Includes: Select varieties
Final Price: $1.12
Buy 3; Use $1.00/3 coupon (doubled)
Suave Kids 2 in 1 Smoothers Strawberry Shampoo, 12 oz – $2.99
$1.00/1 Suave Kids Hair Care Product – 9-25-16 RP; Excludes Trial or Travel Size; Maximum of 2 Identical Coupons In Same Shopping Trip (exp. 10/09/16)
Final Price: $0.99
Buy 1; Use $1.00/1 coupon (doubled)
Suave Professionals Men Hair Care Products, 14.5 fl oz – $2.99
Includes: Select varieties
$1.00/1 Suave Men Hair Care Product – 9-25-16 RP; Excludes Trial or Travel Size; Maximum of 2 Identical Coupons In Same Shopping Trip (exp. 10/23/16)
Final Price: $0.99
Buy 1; Use $1.00/1 coupon (doubled)
VO5 Shampoo, 12.5 oz – $1.19
Includes: Select varieties
Final Price: $0.69
Buy 2; Use $0.50/2 coupon (doubled)
Pet Care
Purina Beneful Dog Food, 15.5 lb – $13.98
Includes: Select varieties
$2.00/1 Purina Beneful Dog Food Product – 8-21-16 RP; Includes 3.5 lb or Larger Only (exp. 11/21/16)

$3.00/1 Purina Beneful Dog Food Product – 8-21-16 RP; Includes 13 lb or Larger Only (exp. 11/21/16)
Final Price: $10.98
Buy 1; Use $3.00/1 coupon