Summer is winding down but we still have time for a few more barbecues and here's a great deal on pickles for your hamburgers! Head to Farm Fresh and grab Mt. Olive pickles for just $0.79!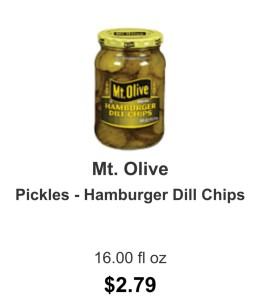 Mt. Olive Pickles, 16 oz $2.79
Use $1/1 printable HERE
Final Price: $0.79 each
Be sure to click HERE to see all the Farm Fresh deals!