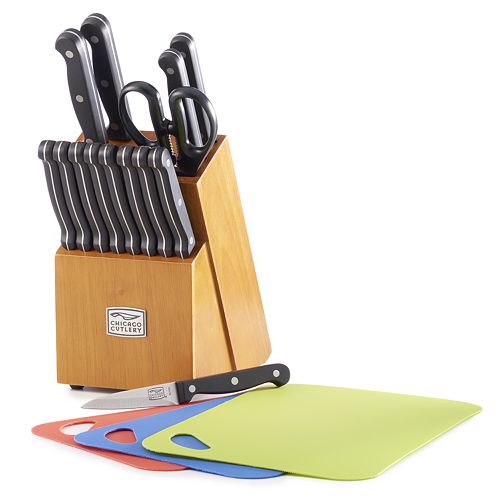 Kohl's has a great deal on the Chicago Cutlery Essence 18-pc. Knife Block Set with Chopping Mats for just $23.99 after coupon code and rebate – was $99.99!
How to Get the Best Deal:
Add the Chicago Cutlery Essence 18-pc. Knife Block Set to your cart for $39.99
Enter promo code NOV15 at checkout = $33.99
Submit for $10 rebate = $23.99
Spend $50 to get free shipping and earn $15 in Kohl's Cash!
Become a master at prepping flavorful meals with this efficient Chicago Cutlery knife block and chopping mat set.
PRODUCT FEATURES
Durable stainless steel blades ensure lasting quality.
Full metal tang provides added strength, balance and control.
Triple-riveted handles add increased safety and stability.
Mats provide a stable base for all of your chopping needs.
Knife block stylishly and safely stores knives when not in use.
WHAT'S INCLUDED
3.5-in. paring knife
4.5-in. vegetable knife
4.75-in. serrated utility knife
Eight 4.5-in. steak knivee
8-in. bread knife
8-in. chef's knife
Kitchen shears
Knife block
Three chopping mats
Kohl's has started their Black Friday sales early!
Get the Best Prices:
Use coupon code NOV15 at checkout to save 15% on your purchase (expires 11/27/15)
Get FREE shipping on orders over $50 (expires 11/27/15)
Earn $15 Kohl's Cash for every $50 Spent (through 11/29/15)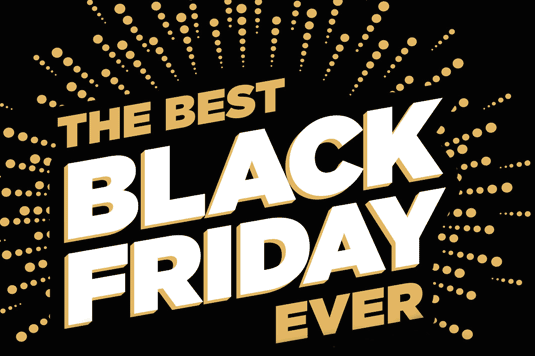 Click HERE to shop
Don't miss all the Kohl's Deals: