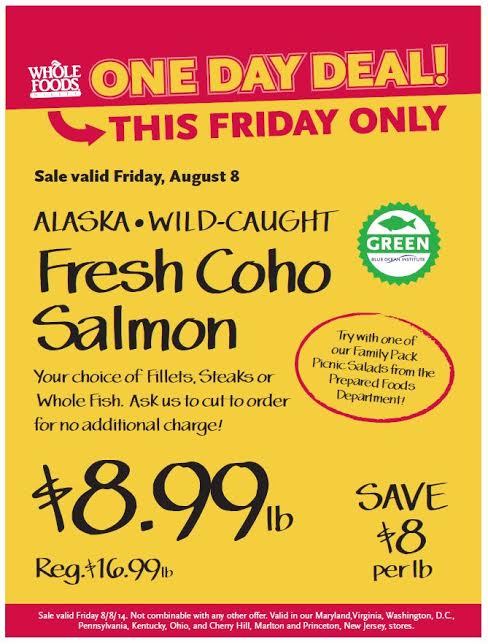 The One Day Deal on Friday (August 8th) is wild Alaskan Coho for $8.99/lb – save $8lb.
Whole Foods is currently taking pre-shop orders for their ODD next Friday for 25% off all vitamins and supplements. Everyone who pre-shops will get a FREE goodie bag of samples from the Whole Body department.
See more Whole Foods Deals before shopping!