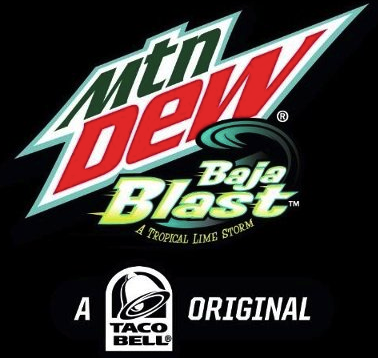 TACO BELL: Free Mountain Dew Baja Blast Mobile Coupon!
Request your coupon for a FREE Medium Mountain Dew Baja Blast with ANY purchase on your next visit to Taco Bell.  Enter your mobile phone # and the coupon will be sent to you via text.  Limit (1) coupon per mobile # while supplies last. **There is no option to print this coupon.
***Be a little patient with this one!  I requested mine last night and didn't receive the text until this morning. So about 12 hours.