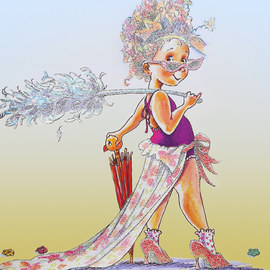 The Fancy Nancy Collection is back on Zulily for up to 50% Off!  I'm sure you have all read that my LuLu adores (that's fancy for likes) Fancy Nancy

  I noticed a large collection of products with prices starting at $6.99!
She sports a pile of fancy red curls, dresses extravagantly, has a precocious personality and always infuses her own special brand of panache into every occasion. She's Fancy Nancy, and she adores all things fancy from boas to crowns and tutus to fairy wings. We've compiled a fabulous assortment of her bestselling books, some darling dolls and a few more surprises to delight Nancy fans!
Get 10% off on orders over $50 by using code SVNGZU1632 at checkout or get $5 off on orders over $50 by using the code ZULILYGA04 at checkout