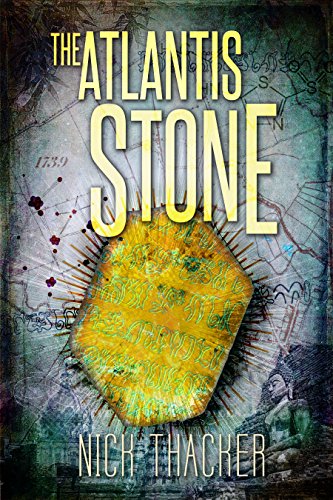 Amazon has The Atlantis Stone for FREE download to your Kindle. If you don't own a Kindle you can install the Kindle version for your PC, Android, Tablet, etc. and still get all the free books! As always Amazon prices will and do change in an instant so you will want to hurry for this great price! Read more about this book from Amazon's description:
From the bestselling author of The Enigma Strain.
Previously released worldwide as The Golden Crystal. Completely revised, rewritten, and updated!
In 1791, two men began planning the layout for the nation's capitol city. One is shunned and resigns in disgrace, and the other is all but forgotten. Years later, an original copy of the plans–long thought to have been destroyed– is found, with hastily marked notations by Thomas Jefferson and George Washington.
Don't have a Kindle?

This ebook is specifically for Kindles. However, you can download a free application which enables you to read Kindle ebooks on your computer, iphone, Android, Blackberry, iPad and more.
Need a Kindle?
Why pay for books when you can get them free? See more FREE ebook offers!
Product prices and availability are accurate as of the date/time indicated and are subject to change. Any price and availability information displayed on amazon.com at the time of purchase will apply to the purchase of this product.