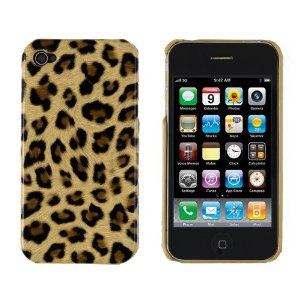 Order a new case for your iPhone 4 or 4S with the Brown Leopard Print Case for Apple iPhone 4, 4S (AT&T, Verizon, Sprint)
for just $1.41 shipped (was $19.99!)
Designed for Apple iPhone 4, 4S (4th Generation)
Fits AT&T, Verizon & Sprint
Does not interfere with any buttons
Available in several designs
Add some life to your iPhone!
Don't forget about the Leopard Pattern Scarf Sale I posted about earlier!
Product prices and availability are accurate as of the date/time indicated and are subject to change. Any price and availability information displayed on amazon.com at the time of purchase will apply to the purchase of this product.