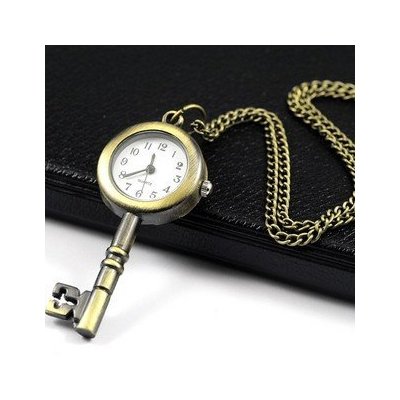 I thought the Court Table Key Pocket Watch Necklace Wall Chart Pendant Bronze
for $4.99 shipped could make a nice gift.
This is a lovely court key pocket watch necklace. it's not only a lovely decoration necklace,but also a real watch that work and show you accurate time and you can adjust the time! length of the key is 2 inch,width 0.8 inch.length of the chain is 31.5 inches This piece is of good weight, with quartz watch that really works.weight 32.7g. color:bronze You can adjust the time by pulling the knob on right of the locket and twisting it.
Product prices and availability are accurate as of the date/time indicated and are subject to change. Any price and availability information displayed on amazon.com at the time of purchase will apply to the purchase of this product.