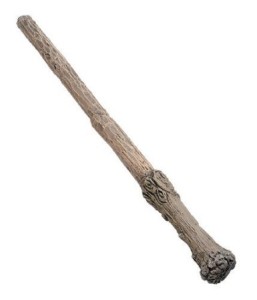 My little man is reading the Harry Potter books right now. He is currently on the 2nd look and loving it. If you have a Potter fan, purchase the Harry Potter Wand
for just $7.87 with FREE shipping. This could be great in an Easter Basket!
Harry Potter Magic Wand Child's Costume Accessory Toy
child's or adult's Harry Potter magic Costume Accessory!
child's or adult Size
Included in this posting: Authentic licensed Harry magic wand
Please note that only the items listed above are included.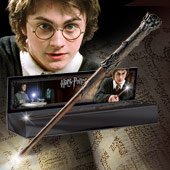 If you want to spend a bit more on a "nicer" wand, you can order the Harry Potter Illuminating Wand [Toy]
for $35 shipped – was $99.99!
The light goes on and off
Recreation of the famous wand
A must have for any Harry Potter fan
Complete that costume perfectly
Measures 14 inches in length
Product prices and availability are accurate as of the date/time indicated and are subject to change. Any price and availability information displayed on amazon.com at the time of purchase will apply to the purchase of this product.
Thanks, My Litter!