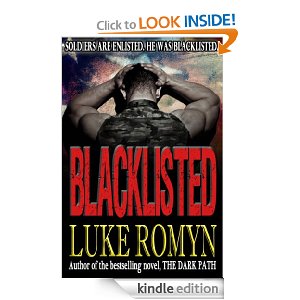 Today's Kindle book freebie is Blacklisted
by Luke Romyn.
Nobody can escape their past. It will always be there, returning to haunt you in the darkest times of your life.

Mike Swanson knows this – his past torments him daily and he sets himself upon a path of death and misery. He justifies his dark deeds by enacting them upon those he perceives as evil, not knowing that the real evil lies within himself.
Don't have a Kindle?
This ebook is specifically for Kindles. However, you can download a free application which enables you to read Kindle ebooks on your computer, iphone, Android, Blackberry, iPad and more.
You can also download the same FREE ebooks for the Nook over at the Barnes & Nobles site!
Why pay for books when you can get them free? See more FREE offers!
Product prices and availability are accurate as of the date/time indicated and are subject to change. Any price and availability information displayed on amazon.com at the time of purchase will apply to the purchase of this product.