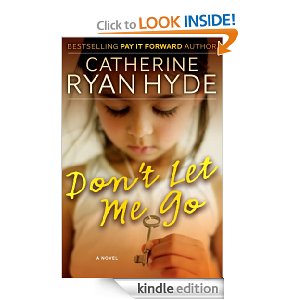 Today's FREE Kindle book Don't Let Me Go
by Catherine Ryan Hyde has 5 stars.
Former Broadway dancer and current agoraphobic Billy Shine has not set foot outside his apartment in almost a decade. He has glimpsed his neighbors—beautiful manicurist Rayleen, lonely old Ms. Hinman, bigoted and angry Mr. Lafferty, kind-hearted Felipe, and 9-year-old Grace and her former addict mother Eileen.
Don't have a Kindle?
This ebook is specifically for Kindles. However, you can download a free application which enables you to read Kindle ebooks on your computer, iphone, Android, Blackberry, iPad and more.
You can also download the same FREE ebooks for the Nook over at the Barnes & Nobles site!
Why pay for books when you can get them free? See more FREE offers!
Product prices and availability are accurate as of the date/time indicated and are subject to change. Any price and availability information displayed on amazon.com at the time of purchase will apply to the purchase of this product.