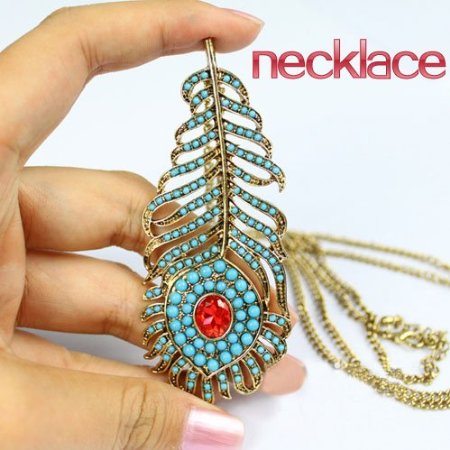 Amazon has Retro Peacock Feather Fashion Rhinestone Turquoise Tail Pendant Long Necklace By Buyincoins
for just $1.58 shipped.
Brand new and high quality.
It's a perfect accessory.
Suitable for personal wearing or gift idea for friends and your love one.
Necklace length: 70 cm approx.
Pendant Dimensions:8.5 cm x 3.5cm approx.
Don't forget about the Balloon Necklace for $1.65 shipped
Product prices and availability are accurate as of the date/time indicated and are subject to change. Any price and availability information displayed on amazon.com at the time of purchase will apply to the purchase of this product.