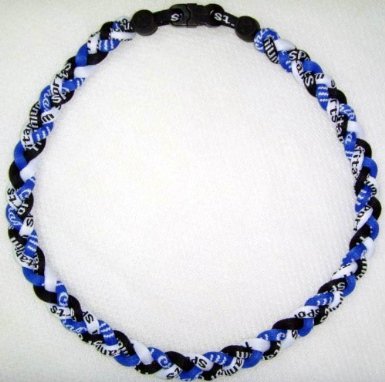 Amazon has Tornado Titanium Baseball Necklace Royal Black White 18″
available again for $2.83 with FREE shipping – was $39.99! These are super popular.  I need to order a new one for my son since his old one broke.
Relieves stiffness in the neck and shoulders, eventually stabilizing your whole body
Improves concentration and focus
Assists in the recovery from sports relate issues such as sports fatigue
Restores important ion balances to the body
Soft and comfortable nonirritant material
Product prices and availability are accurate as of the date/time indicated and are subject to change. Any price and availability information displayed on amazon.com at the time of purchase will apply to the purchase of this product.