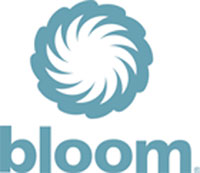 A Frugal Chick has put together some matchups for the Bloom Super Doubles Event happening on Tuesday, May 24th only.  Below are a few of the highlights.  Head over to see the full list of Bloom matchups here.
Double coupons up to & including $0.99 everyday
Limit 20 coupons total
Tuesday, May 24th is Super Doubles!  Double coupons up to and including $1.98!
Colgate Toothpaste or Premium Toothpaste (6 oz) $2.49
– $1/1 Select Colgate Toothpastes, exp. 5-30-11 (ALL YOU Apr '11)
– $1/1 Select Colgate Toothpastes, exp. 6-30-11 (ALL YOU May)
Final Price: $.49
Coffee-mate (16 oz) $1.67
– $0.75/2 Coffee-mate Liquid or Powder Creamer Product printable
– $0.55/1 Coffee-mate Liquid or Powder Creamer Product printable
Final Price: As low as $.57
Kraft Salad Dressing (16 oz) $2
– $1/2 Kraft Dressing, exp. 6-12-11 (RP 05/15/11)
– $1.50/2 Kraft Dressing, exp. 6-12-11 (RP 05/15/11)
Final Price: As low as $.25 each when you buy 2
Kraft American Singles (16 oz) $3.00
– $0.75/1 Kraft 2% Milk Singles Cheese Product printable
– $1/1 Kraft 2% Milk Singles Cheese Product printable
Final Price: $1.00 (if 2% is included)