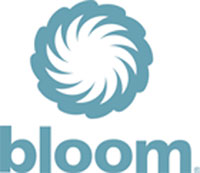 A Frugal Chick has put together some matchups for the Bloom Super Doubles Event happening on Tuesday, June 21st only.  Below are a few of the highlights.  Head over to see the full list of Bloom matchups here.
Double coupons up to & including $0.99 everyday
Limit 20 coupons total
Tuesday, June 21st is Super Doubles!  Double coupons up to and including $1.98!
"The Big Deal" Sale (all items included in the sale have a *):
Buy 10 Specially Marked Items and get $5 off Instantly
Buy 20 Specially Marked Items and get $10 off Instantly
Buy 30 Specially Marked Items and get $15 off Instantly 
Colgate (6.4 oz, select varieties) $1.50
– $1/1 Colgate Total Advanced Toothpaste, exp. 7/2/11 (SS 06/12/11 R) (if included)
– $1/1 Colgate Sensitive Toothpaste, exp. 7/31/11 (ALL YOU June '11) (if included)
– $0.50/1 Colgate Toothpaste or Toothbrush printable
Final Price: As low as FREE (if included)
Kraft Mayo, Miracle Whip or A1 Steak Sauce (10-30 oz) $3.0 *
– $0.75/1 Kraft Mayo or Miracle Whip, exp. 7/17/11 (SS 06/19/11)
– $1/1 A1 Steak Sauce or Marinade, exp. 7/3/11 (SS 06/05/11)
Final Price: As low as $1.00
KC Masterpiece BBQ Sauce (18 oz) $1.67 *
– $1/1 KC Masterpiece Product, exp. 7/17/11 (SS 05/15/11)
Final Price: FREE
Nature Valley Granola Bars (7.4 – 8.9 oz) $2.50 *
– $0.50/2 Nature Valley Granola Bars, exp. 6/25/11 (SS 05/01/11)
– $0.50/2 Nature Valley Granola Bars, exp. 7/16/11 (SS 05/22/11)
Final Price: $1.50
Kellogg's Pop Tarts (8 ct) $2.29 *
– $1/3 Kellogg's Pop-Tarts, exp. 7/10/11 (RP 05/15/11)
Final Price: $1.62 each when you buy 3
Herbal Essences or Aussie Shampoo , Conditioner or Style Products (6-14 oz) $3.00*
– $1/1 Herbal Essences or Aussie Product, exp. 7/31/11 (RP 06/12/11)
Final Price: $1.00