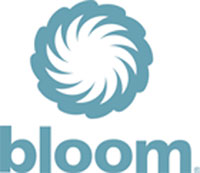 A Frugal Chick has put together some matchups for the Bloom Super Doubles Event happening on Tuesday, May 31st only.  Below are a few of the highlights.  Head over to see the full list of Bloom matchups here.
Double coupons up to & including $0.99 everyday
Limit 20 coupons total
Tuesday, May 31st is Super Doubles!  Double coupons up to and including $1.98!
Ball Park Beef Franks Buy One Get One Free
– $0.55/1 Ball Park Buns, exp. 6-4-11 (RP 05/01/11)
– $0.75/2 Ball Park Products, exp. 6-4-11 (RP 05/01/11)
– $0.75/1 Ball Park Deli Style Beef Franks, exp. 6-4-11 (RP 05/01/11)
– $0.75/1 Ball Park Deli Style Beef Franks printable
– $0.75/2 Ball Park Deli Style Beef Franks Printable
Alpo Dog Food (13.2 oz cans) $.70
– $1/8 Alpo Can, exp. 6-13-11 (SS 05/01/11 #2)
– B1G1 Alpo Can, exp. 6-13-11 (SS 05/01/11 #2)
– $1/4 Purina Alpo Brand Dog Food printable
Final Price: As low as $.20 per can
Friskies Dry Cat Food (16 lb bag) $10.99
– $1/1 Purina Friskies Dry Cat Food, exp. 6-30-11 (SS 03/27/11)
Final Price: $8.99
9 Lives Cat Food $1.67
– $1 off 9 Lives Wet Cat Food, exp. 6-11-11 (RP 04/10/11)- have to buy 3-4 pks
– $1/1 9 Lives Wet Cat Food, exp. 7-16-11 (SS 05/15/11)- have to buy 3-4 pks
Final Price: $1.00 each when you buy 3