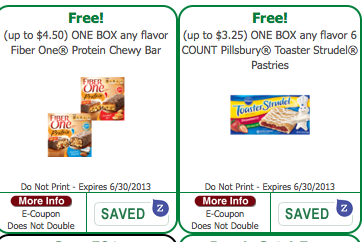 There are a couple awesome Harris Teeter e-VIC coupons that you should take advantage of:
FREE Pillsbury Toaster Strudel

FREE Fiber One Bars
*Stack with $0.60/1 Fiber One Chewy Bars printable for a moneymaker!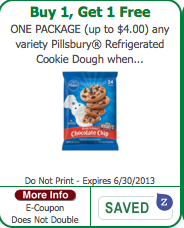 B1G1 Free Pillsbury Cookie Dough
*Buy 2 and use $1/2 from the SS 05/19/13 to pay $1.95 for both
Let us know if you received these offers as well!
See more Harris Teeter Deals before heading to the store!!
*Offers available for Harris Teeter e-VIC customers with coupon only.
Thanks, Renee!