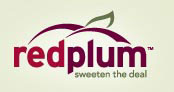 I already get my RedPlum inserts in the mail on Tuesday.  However, many of you miss out on these great coupons each week.  I hope this will help solve your problem:
Fill out your contact info and select "Add to List".  You should start receiving your RedPlum insert within 5 to 6 weeks.
(This is only for areas that do not have Redplum inserts in their newspaper.)
Please let me know if you sign up and this works for you, so I know to recommend this option in the future.