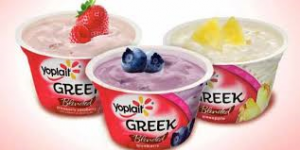 *HOT* New Printables and Reset Kraft Coupons!!!
WOW!!  We have several great new coupons tonight and also some of the Kraft coupons from the beginning of the month have reset!!  You can find all of these under zip 77477 on Coupons.com!
I'm loving the Yoplait Greek yogurt coupon and hope it will still be on sale next week to make for a freebie!!
BEVERAGES:
$1.00/1 Maxwell House Coffee (28-39 oz)
$1.00/1 Frusion 4-pack OR (5) 7 oz singles
FOOD:
$1.00/2 Yoplait Blended Greek Yogurt Cups
$1.00/2 Oscar Mayer Hot Dogs 16 oz
$1.00/1 Honey Bunches of Oats Morning Energy Cereal
$.65/1 Pam Coconut Oil Cooking spray
$1.00/1 Velveeta 32 oz
$1.00/1 Kraft Macaroni & Cheese Dinner 5-pack
$1.00/1 Perdue Frozen Chicken product
$1.00/1 Mrs. Smith's or Edwards Whole Pie
HOUSEHOLD:
$1.50/2 Purex Laundry Detergent  (excludes 12 oz size)
$2.00/1 All Detergent Twin Pack
$10.00/1 FoodSaver Vacuum Sealing System retailing $69 +
PERSONAL:
$1.00/1 Herbal Essence Body Wash
$2.00/1 ORS Olive Oil Relaxer Kits
BABY & TODDLER:
$1.00/1 Boudreaux's Butt Paste product
$2.00/1 Dr. Smith's Diaper Rash Ointment, any size
$1.00/1 Kandoo Personal product (excludes wipes)
$1.50/1 Pampers Splashers Swim Pants
$1.50/1 Johnson's Baby Washcloths products
PET:
$2.00/2 Beneful Chopped Blends Multi-packs
$2.00/1 Rachel Ray Nutrish Dry Food for Cats
$3.00/1 CareFRESH Bedding