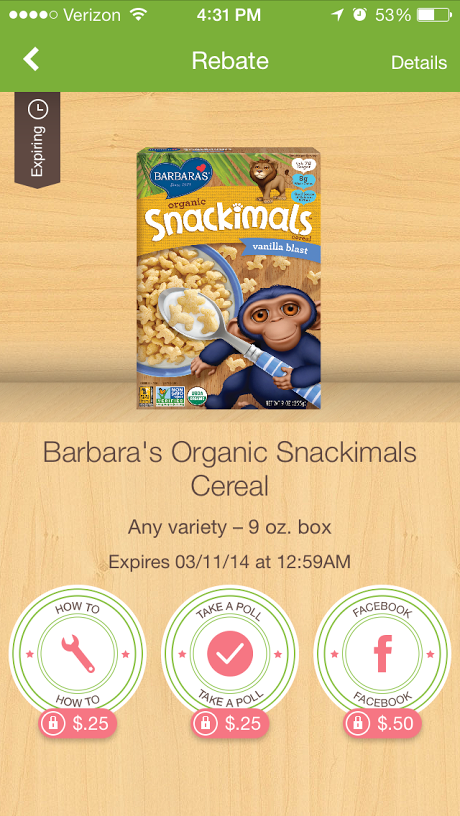 There are several new ibotta offers to help you save:
New! Cereal Rebates to go with your milk rebate and bonus
Barbara's Organic Snackimals Cereal Any variety 9 oz. box $1.00

Barbara's Puffins Cereal Any variety 10 oz. box $1.00
Luvo Any variety Any size $1.50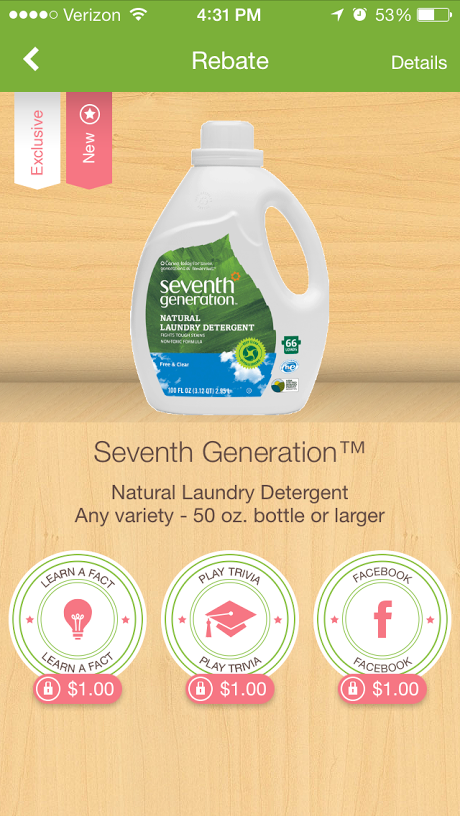 Keep it Clean with Seventh Generation
Seventh Generation Free & Clear Diapers Any stage 17 pack or larger $2.00
Seventh Generation Natural Laundry Detergent Any variety 50 oz. bottle or larger $3.00
Seventh Generation Natural Dish Liquid Any variety 18 oz. bottle or larger $1.00
These rebates are exclusively at Target, Kroger, Meijer, Fred Meyer, King Soopers, Harris Teeter, Hannaford, HEB, Fry's, Publix, Stop and Shop, Sprouts Farmers Market, Safeway, Whole Foods and Wegman's.

What is ibotta? Ibotta is an iPhone and Andriod App that allows you to earn money by purchasing products. Learn more about ibotta here & see a list of participating ibotta stores here.