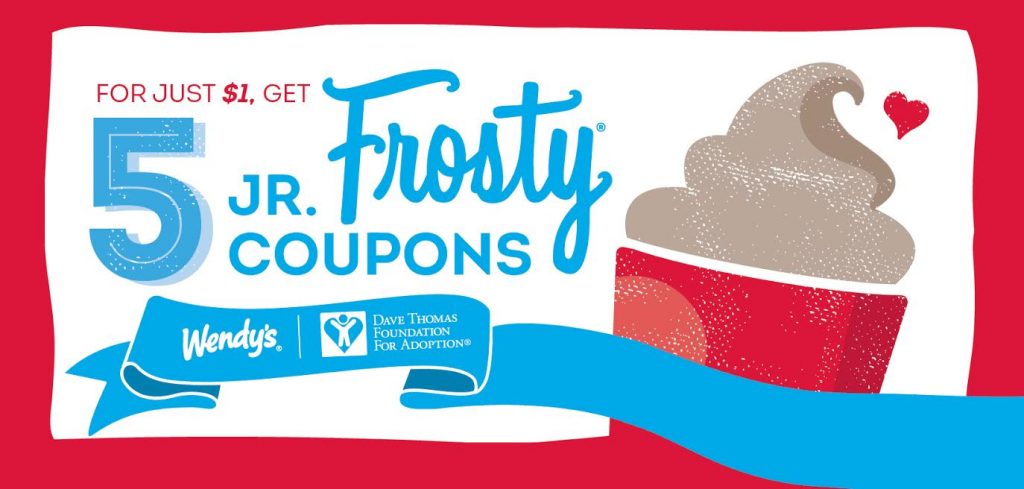 Take advantage of the Wendy's Frosty Coupon Books, which include five free Jr. Frosty® coupons, for $1. The offer is available from September 19 through October 31,
The coupons would make for a creative handout to Halloween trick-or-treaters. I've also used them in treat bags for my kids school.
Proceeds from these sales will go to the Dave Thomas Foundation for Adoption to help find families for children waiting in foster care. For each Halloween Coupon Book sold, $0.85 cents will be donated to the foundation.