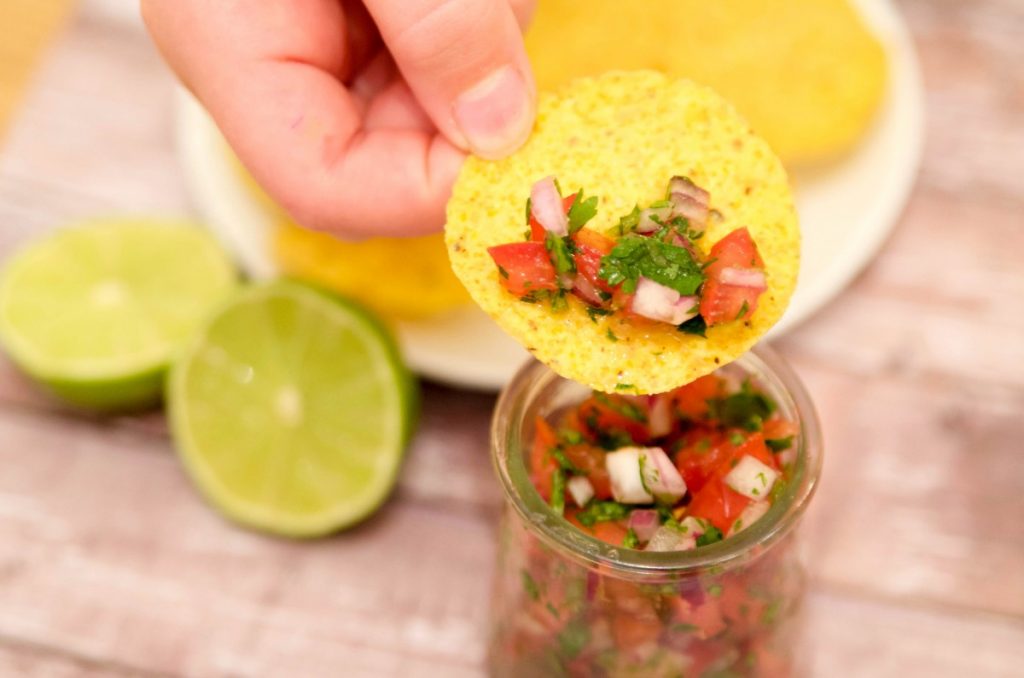 Oh, how I love fresh Pico de Gallo!
Pico de Gallo makes a great topping for all my favorite Mexican dishes such as tacos, burritos and nachos.  It's also a fantastic dip – perfect to scoop with salty tortilla chips. Sometimes I just eat it with a spoon – and other times with a bit of avocado. It's so versatile,  you're friends will be begging you to bring what will soon be pronounced as the best pico de gallo recipe to all your get togethers. This recipe is similar to my favorite Chipotle pico de gallo recipe. The red onion really makes the recipe and gives it that special Chipotle flavor.
The beauty of this recipe is that you can easily adjust it to your tastes. My recipe is a mild version as Lucy and I don't like our pico de gallo spicy.  Derrick would add in 2 jalapeños if he wasn't sharing with us. You could also leave the seeds in to kick the heat up a notch. I recommend starting with less jalapeño and adding a bit more until you get to the desired level of hotness.
Prep time is approximately 10 minutes with an hour needed before serving.  Serving size is about 4 but varies depending on the amount of pico you want to eat!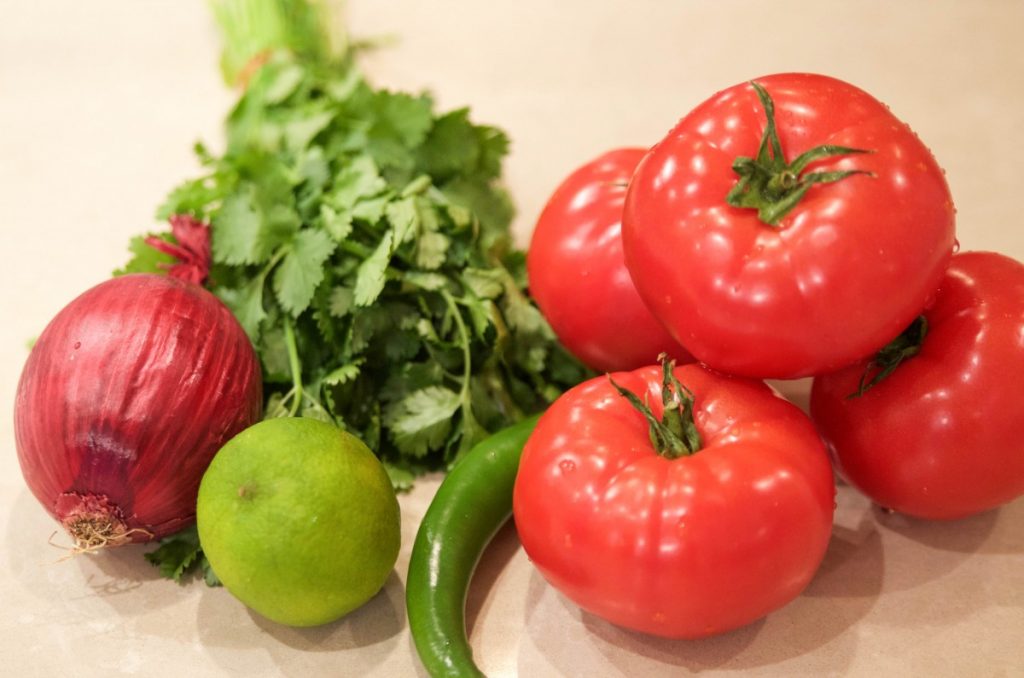 [Read more…]