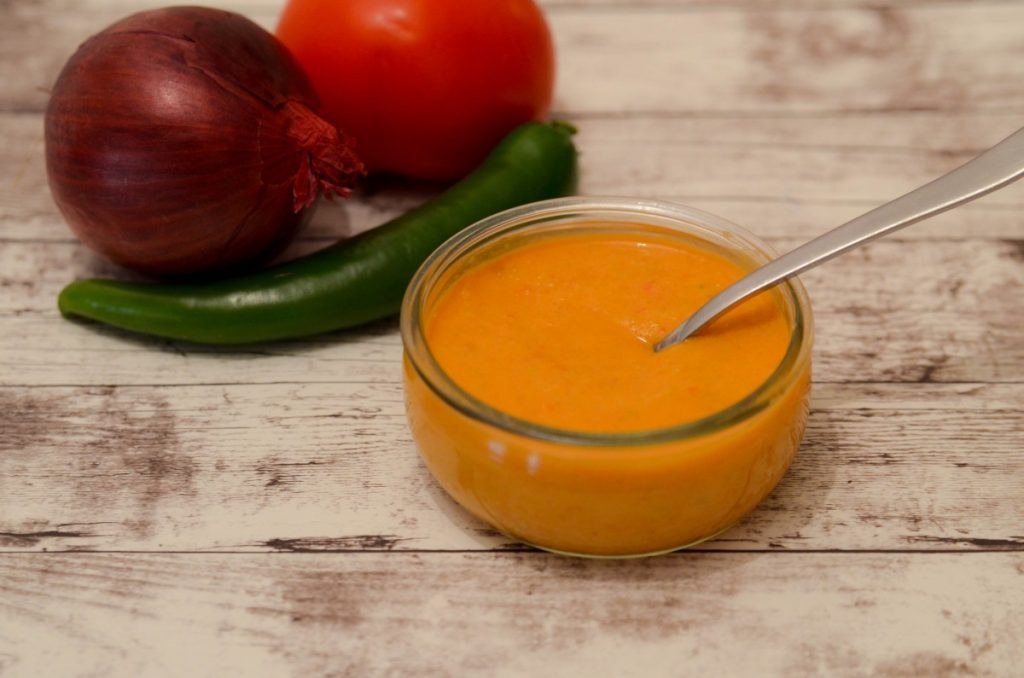 For years I've been experimenting to come up with the best gazpacho recipe.   Now, determining what is actually the best, is a matter of opinion.  However, after making countless different recipes and tweaking my favorites, I've finally come up with it!
A traditional Spanish soup, there are many variations of gazpacho. Chunky to smooth, spicy to mild, it's the perfect warm weather soup that's bursting with flavor.  Eat it in a bowl or drink it out of a mug, it will pair perfectly with your next summer meal.
The trick is to get red, ripe tomatoes.   My mom loves to make gazpacho in the summer when her garden is overflowing with tomatoes.  It's an easy and refreshing soup that ensures she doesn't waste a single garden fresh vegetable.
Note that I prefer to peel my tomatoes and remove the seeds.  This is not required and takes more work, but I think the change in flavor is worth the effort.  For our most recent batch, we followed the recipe with the exception of not peeling or seeding the tomatoes.  The kids tasted it (without knowing we changed anything) and wanted to know why it tasted different.   The skin and seeds really does change the flavor!
I also like to add a Jalapeño to my gazpacho for added flavor. Removing the seeds helps to ensure it's not spicy. BUT if you want to add a little kick to your soup, leave in the seeds.  If you don't like the flavor, you can omit the Jalapeño all together.
Best Gazpacho Recipe: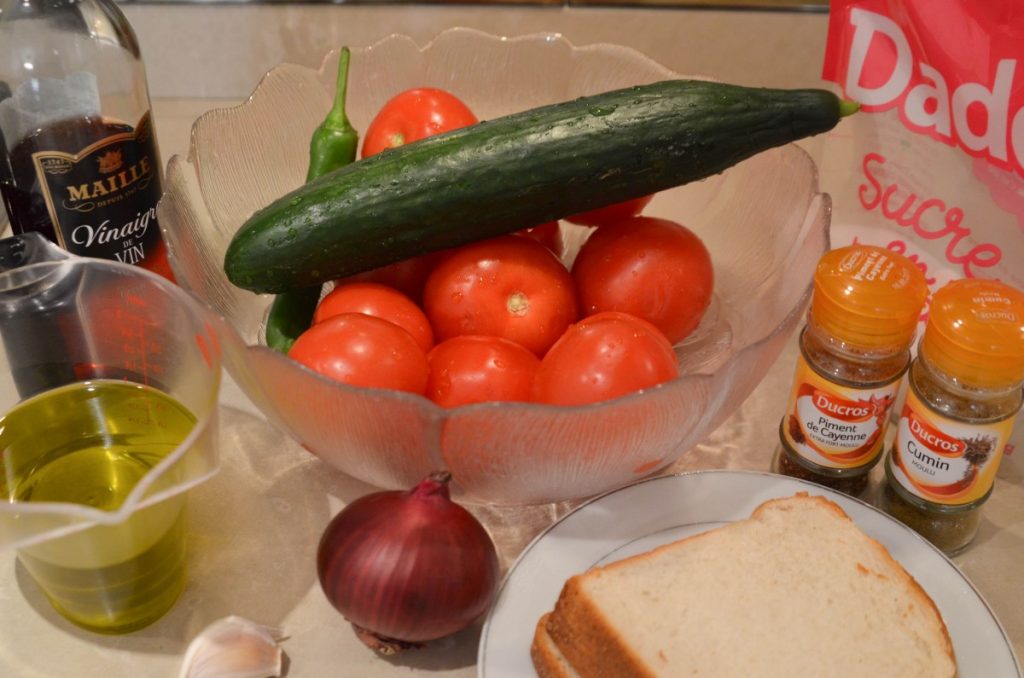 Ingredients: