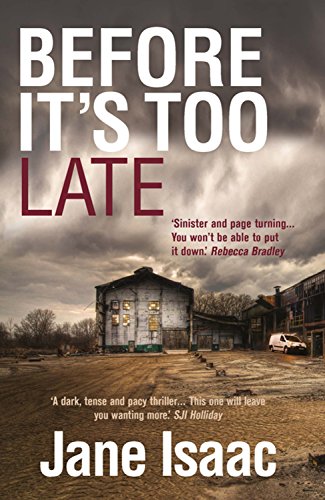 Amazon has Before It's Too Late (DI Will Jackman Series) for FREE download to your Kindle. If you don't own a Kindle you can install the Kindle version for your PC, Android, Tablet, etc. and still get all the free books! As always Amazon prices will and do change in an instant so you will want to hurry for this great price! Read more about this book from Amazon's description:
A psychological crime thriller, perfect for fans of Gillian Flynn, S. J. Watson, and Sophie HannahI concentrated hard, desperately listening for something familiar, the sound of life. I heard nothing. Just my own breaths and the wind, whistling through branches above. . . . The thought made me shiver. I am buried alive.Following an argument with her British boyfriend, Chinese student Min Li is abducted while walking the dark streets of picturesque Stratford-upon-Avon alone. Trapped in a dark pit, Min is at the mercy of her captor. Detective Inspector Will Jackman is tasked with solving the case and in his search for answers discovers that the truth is buried deeper than he ever expected. But, as another student vanishes and Min grows ever weaker, time is running out. Can Jackman track down the kidnapper, before it's too late?
Don't have a Kindle?

This ebook is specifically for Kindles. However, you can download a free application which enables you to read Kindle ebooks on your computer, iphone, Android, Blackberry, iPad and more.
Need a Kindle?
Why pay for books when you can get them free? See more FREE ebook offers!
Product prices and availability are accurate as of the date/time indicated and are subject to change. Any price and availability information displayed on amazon.com at the time of purchase will apply to the purchase of this product.