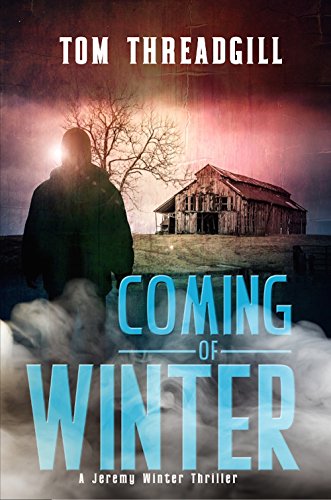 Amazon has Coming of Winter (A Jeremy Winter Thriller Book 1) for FREE download to your Kindle. If you don't own a Kindle you can install the Kindle version for your PC, Android, Tablet, etc. and still get all the free books! As always Amazon prices will and do change in an instant so you will want to hurry for this great price! Read more about this book from Amazon's description:
While investigating Blackston's recent activities, FBI Agent Jeremy Winter stumbles upon a string of missing persons within state parks. Unable to convince his boss that Blackston's disappearance is anything other than a lost hiker, Winter joins forces with a local police officer to continue the search.
As the clues mount, a dark figure from Jeremy's past emerges with an ultimatum — one that could force him out of the Bureau. Afraid that his girlfriend, fellow agent Maggie Keeley, will be dragged into a high-stakes political game, he delays his decision. But as the tally of missing persons increases, Winter closes in on the unlikeliest of suspects.
Don't have a Kindle?

This ebook is specifically for Kindles. However, you can download a free application which enables you to read Kindle ebooks on your computer, iphone, Android, Blackberry, iPad and more.
Why pay for books when you can get them free? See more FREE ebook offers!
Product prices and availability are accurate as of the date/time indicated and are subject to change. Any price and availability information displayed on amazon.com at the time of purchase will apply to the purchase of this product.