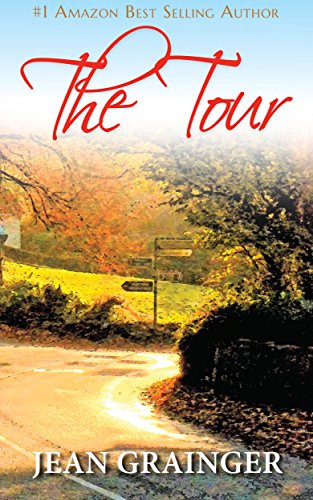 Amazon has The Tour: A Trip Through Ireland for FREE download to your Kindle. If you don't own a Kindle you can install the Kindle version for your PC, Android, Tablet, etc. and still get all the free books! As always Amazon prices will and do change in an instant so you will want to hurry for this great price! Read more about this book from Amazon's description:
Take a tour you'll never forget as you navigate the stunning vistas of gorgeous Ireland along with the hearts and minds of a cast of characters who will live with you, long after you've finished the last page.

During a routine tour of Ireland, tour guide Conor O'Shea finds himself on a journey of his own through the lives of his hilarious companions as together they navigate both the Irish countryside and the secrets of their individual lives.

A Wall Street banker, a divorcee, a musician, a cop, and a professor all enter Ireland with something on their minds, and throughout their journey with Conor as their guide, they each begin to show something of themselves against the spectacular backdrop of Ireland.
Don't have a Kindle?

This ebook is specifically for Kindles. However, you can download a free application which enables you to read Kindle ebooks on your computer, iphone, Android, Blackberry, iPad and more.
Need a Kindle?
Why pay for books when you can get them free? See more FREE ebook offers!
Product prices and availability are accurate as of the date/time indicated and are subject to change. Any price and availability information displayed on amazon.com at the time of purchase will apply to the purchase of this product.