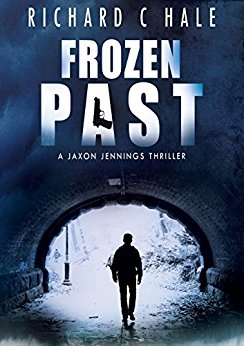 Amazon has Frozen Past (A Jaxon Jennings' Detective Mystery Thriller Series, Book 1) for FREE download to your Kindle. If you don't own a Kindle you can install the Kindle version for your PC, Android, Tablet, etc. and still get all the free books! As always Amazon prices will and do change in an instant so you will want to hurry for this great price! Read more about this book from Amazon's description:
Jaxon Jennings. Cop. Homicide detective. Partner. He always had your back and rarely made mistakes.
Until the death of his son. Until the night he couldn't save him. Until everything he held dear was taken away from him.
Now, a shell of a man, his reckless actions mark him as a burn-out. A Loner. A dangerous man whom many in the Fairfax County Police Department cannot trust. The criminals he pursues in the suburbs of Washington D. C. are nothing more than ways to bide his time until his next drink, next fix, next loss of control. His past haunts him no matter how hard he tries to hide from it.
Don't have a Kindle?

This ebook is specifically for Kindles. However, you can download a free application which enables you to read Kindle ebooks on your computer, iphone, Android, Blackberry, iPad and more.
Need a Kindle?
Why pay for books when you can get them free? See more FREE ebook offers!
Product prices and availability are accurate as of the date/time indicated and are subject to change. Any price and availability information displayed on amazon.com at the time of purchase will apply to the purchase of this product.