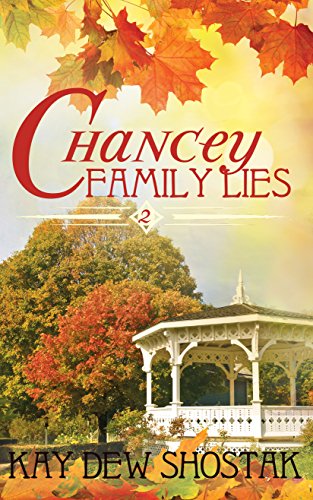 Amazon has Chancey Family Lies (Chancey Books Book 2) for FREE download to your Kindle. If you don't own a Kindle you can install the Kindle version for your PC, Android, Tablet, etc. and still get all the free books! As always Amazon prices will and do change in an instant so you will want to hurry for this great price! Read more about this book from Amazon's description:
Inviting your ex-spouse for the holidays might not be a good idea. Especially when folks don't know you were married before.
Carolina quit her job and for the first time ever, she's doing the holidays as a stay-at-home mom. And doesn't all that extra time mean everything will be perfect?
Then the RV showed up. The RV with her parents, their dogs, and their obsession with Gone with the Wind.
Then the college kids showed up. Their whirlwind left an empty refrigerator, loads of laundry, and a girl. A girl no one seems to know much about.
Don't have a Kindle?

This ebook is specifically for Kindles. However, you can download a free application which enables you to read Kindle ebooks on your computer, iphone, Android, Blackberry, iPad and more.
Need a Kindle?
Why pay for books when you can get them free? See more FREE ebook offers!
Product prices and availability are accurate as of the date/time indicated and are subject to change. Any price and availability information displayed on amazon.com at the time of purchase will apply to the purchase of this product.