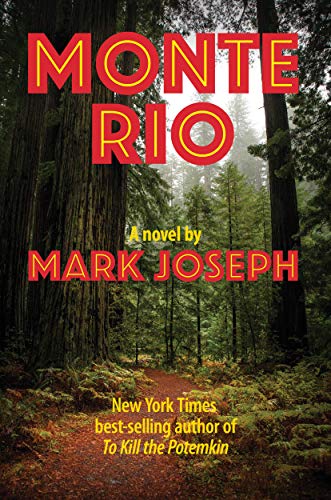 Amazon has Monte Rio for FREE download to your Kindle. If you don't own a Kindle you can install the Kindle version for your PC, Android, Tablet, etc. and still get all the free books! As always Amazon prices will and do change in an instant so you will want to hurry for this great price! Read more about this book from Amazon's description:
Every July since 1878, two thousand of America's wealthiest men have gathered at the Bohemian Grove near bucolic Monte Rio, California, for "the greatest men's party on earth." Hidden in the redwoods, protected by a vast array of federal and local police, the Bohemians feel safe from any threat.
But spying on the Bohos is great sport for the Russian River Society of Pirates and Thieves, a rowdy group of Monte Rio eccentrics. The Pirates rely on high-tech electronics, vintage technology, and old-fashioned nerve — just for fun, because they can.
Don't have a Kindle?

This ebook is specifically for Kindles. However, you can download a free application which enables you to read Kindle ebooks on your computer, iphone, Android, Blackberry, iPad and more.
Why pay for books when you can get them free? See more FREE ebook offers!
Product prices and availability are accurate as of the date/time indicated and are subject to change. Any price and availability information displayed on amazon.com at the time of purchase will apply to the purchase of this product.