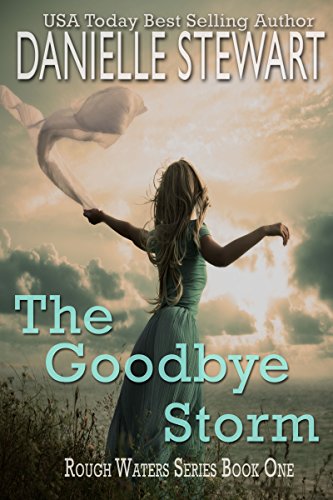 Amazon has The Goodbye Storm (Rough Waters Series Book 1 for FREE download to your Kindle. If you don't own a Kindle you can install the Kindle version for your PC, Android, Tablet, etc. and still get all the free books! As always Amazon prices will and do change in an instant so you will want to hurry for this great price! Read more about this book from Amazon's description:
Autumn Chase is painfully aware grief is a beast that won't be chased off before it's ready to leave. When an icy road and a dark night leave her a young widow, she's forced to trade in her perfectly planned future for the unknown. Like a child hiding from a monster, she pulls her covers up over her head with the intention of sheltering herself forever. But once an unexpected stranger shows up on her doorstep, Autumn has to choose between being alone or connecting with someone who is hurting as badly as she is.

Don't have a Kindle?

This ebook is specifically for Kindles. However, you can download a free application which enables you to read Kindle ebooks on your computer, iphone, Android, Blackberry, iPad and more.
Need a Kindle?
Why pay for books when you can get them free? See more FREE ebook offers!
Product prices and availability are accurate as of the date/time indicated and are subject to change. Any price and availability information displayed on amazon.com at the time of purchase will apply to the purchase of this product.