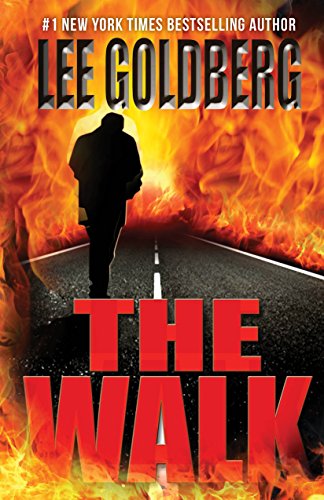 Amazon has The Walk by Lee Goldberg on sale for $0.99 – was $12.50 for the paperback.
#1 New York Times Bestselling Author
It's one minute after the Big One. Marty Slack, a TV network executive, crawls out from under his Mercedes, parked outside what once was a downtown Los Angeles warehouse, the location for a new TV show. Downtown LA is in ruins. The sky is thick with black smoke. His cell phone is dead. The freeways are rubble. The airport is demolished. Buildings lay across streets like fallen trees. It will be days before help can arrive.
Marty has been expecting this day all his life. He's prepared. In his car are a pair of sturdy walking shoes and a backpack of food, water, and supplies. He knows there is only one thing he can do … that he must do: get home to his wife Beth, go back to their gated community on the far edge of the San Fernando Valley.

Don't have a Kindle?

This ebook is specifically for Kindles. However, you can download a free application which enables you to read Kindle ebooks on your computer, iphone, Android, Blackberry, iPad and more.
Need a Kindle?
Why pay for books when you can get them free? See more FREE ebook offers!
Product prices and availability are accurate as of the date/time indicated and are subject to change. Any price and availability information displayed on amazon.com at the time of purchase will apply to the purchase of this product.