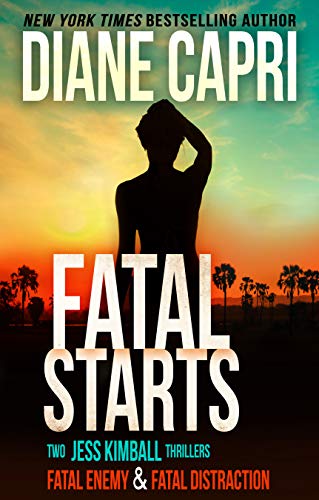 Amazon has Fatal Starts for FREE download to your Kindle. If you don't own a Kindle you can install the Kindle version for your PC, Android, Tablet, etc. and still get all the free books! As always Amazon prices will and do change in an instant so you will want to hurry for this great price! Read more about this book from Amazon's description:
ntroducing Jess Kimball, the relentless heroine you'll really love. Jess is on a mission only she believes in, only she can complete. Her son was stolen. She wants him back. While she searches, she's on your side.
Jess is a fiery woman, driven by her own past to fight for crime victims the justice system has failed. How can she win against killers who refuse to follow the rules?
Don't have a Kindle?

This ebook is specifically for Kindles. However, you can download a free application which enables you to read Kindle ebooks on your computer, iphone, Android, Blackberry, iPad and more.
Need a Kindle?
Why pay for books when you can get them free? See more FREE ebook offers!
Product prices and availability are accurate as of the date/time indicated and are subject to change. Any price and availability information displayed on amazon.com at the time of purchase will apply to the purchase of this product.