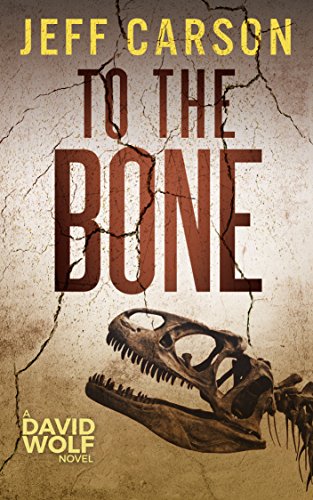 Amazon has To the Bone (David Wolf Book 7) for FREE download to your Kindle. If you don't own a Kindle you can install the Kindle version for your PC, Android, Tablet, etc. and still get all the free books! As always Amazon prices will and do change in an instant so you will want to hurry for this great price! Read more about this book from Amazon's description:
Chief Detective David Wolf's son has a new girlfriend, and when she discovers her father—a well known man in ancient fossils trade circles—has been murdered, she and the rest of her shattered family turn to Wolf to bring them justice.

With the help of a small town sheriff and a retired police dog named Jet, Wolf follows the clues to a dig site in western Colorado, where secrets have been entombed for eons, and people are dying to keep them that way.

In a place where killing monsters are buried under the earth, it becomes clear there are still some roaming topside, and in this suspense-filled seventh installment of the David Wolf Mystery Thriller series, Wolf must keep his wits or it will be his bones found next.
Don't have a Kindle?

This ebook is specifically for Kindles. However, you can download a free application which enables you to read Kindle ebooks on your computer, iphone, Android, Blackberry, iPad and more.
Need a Kindle?
Why pay for books when you can get them free? See more FREE ebook offers!
Product prices and availability are accurate as of the date/time indicated and are subject to change. Any price and availability information displayed on amazon.com at the time of purchase will apply to the purchase of this product.