Wonder what I consider to be a good price?  You can see my list goal price list below.  This should only be used as a guide, and I would highly suggest stocking up if the price meets or drops below the price listed.
Create your own price guide for your favorite products and feel free to let me know about items you would like to see added to the list.
What is a Stock-Up Price?
A stock-up or goal price is the price point (after sale and coupons) that you should strive to pay for an item.  This is around the lowest you will find a product, so you should purchase multiple of these items to get your through until the next sale.  Example:  If you can get pasta for free or $0.25 per box, you should purchase as many as you will need to last you for the next 6 weeks.  If you eat a pasta dish twice per month, then you should purchase 3 -4 boxes (or more.)
You can download and print The Coupon Challenge Stock-up Price Guide here.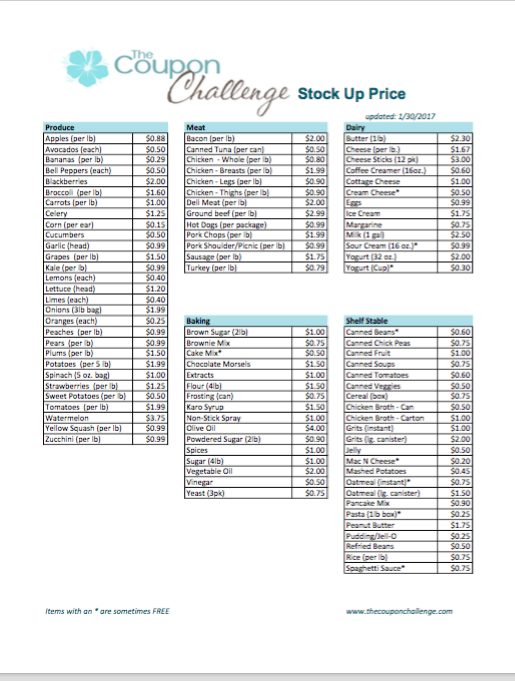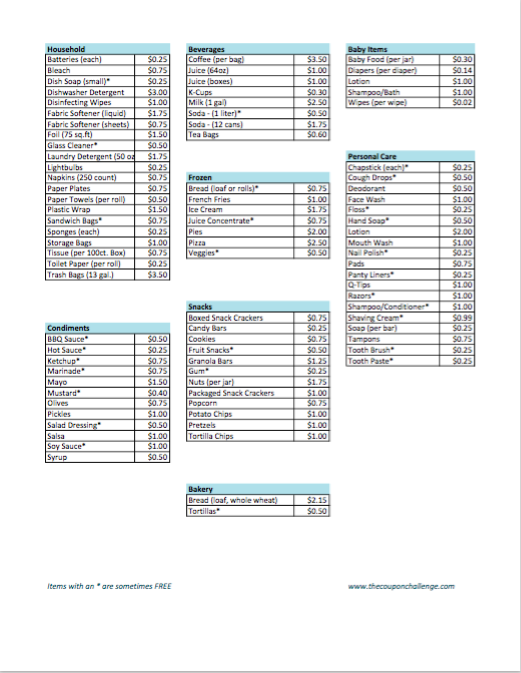 *I suggest printing out the stock up price list and putting it in your binders to reference while you shop.
Price guide only.  Final Prices after coupons.  Prices may vary by location.
Updated: January 2017