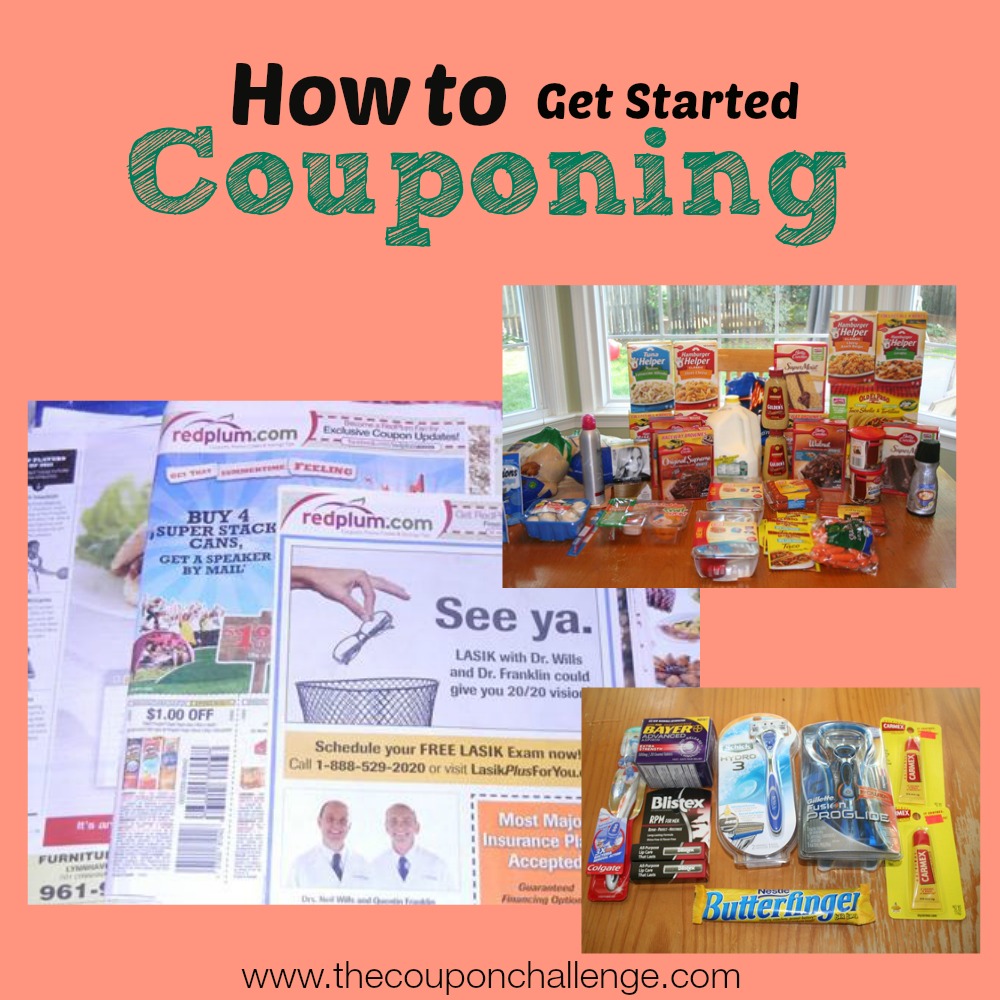 How to Get Started with Coupons
Do you want to have more money in your bank account each month?
An easy way to get your budget on track is to save money on everyday necessities such as food, personal care and household items.  Don't pay full price for your toothpaste and soup!  You can get these items for FREE or cheap, with just a little bit of extra work.  Would you spend an hour per week if you could save $100?  If the answer is yes, then I want to show you how!
Did you know that the average family of 4 spends approximately $200 per WEEK just on food?!  That is $800 or more per month.  Imagine if you could spend half that per month – a savings of $4,800 per year!!!
Saving 50% on your groceries is not as far fetched as you may think.   All it takes is a little bit of knowledge and time and you too could save yourself $100 per hour.
Let's get started!
I highly recommend reading my couponing FAQ's post to acquaint yourself with the world of coupons. I discuss coupon terminology, usage, rules, and more. Check out the getting started at Walgreen's and CVS posts to learn how to make the most of your drug store shopping trips.
Getting Started Series:
Getting Started: FAQ's
Getting Started: Walgreen's
Getting Started: CVS
Tips and More:
How to Build a Stockpile
How to Organize a Stockpile
The Life Cycle of a Coupon and Purpose of "Do Not Double"
Ethical Couponing
My Goal Prices
My Goal Prices: Meat
Store Coupon Policies:
Commissary Coupon Policy
CVS Coupon Policy
Dollar General Coupon Policy
Farm Fresh Coupon Policy
Food Lion Coupon Policy
Harris Teeter Coupon Policy
Kroger Coupon Policy
Rite Aid Coupon Policy
Target Coupon Policy
Walgreen's Coupon Policy
Walmart Coupon Policy
Have questions or need more clarification?  Email me: [email protected]