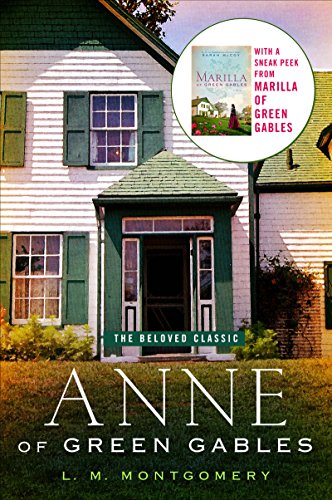 Amazon has Anne of Green Gables for FREE download to your Kindle. If you don't own a Kindle you can install the Kindle version for your PC, Android, Tablet, etc. and still get all the free books! As always Amazon prices will and do change in an instant so you will want to hurry for this great price! Read more about this book from Amazon's description:
The beloved classic story from L.M. Montgomery of the orphan who captured readers' hearts around the world—now includes an excerpt from Sara McCoy's bestselling novel Marilla of Green Gables—a bold, heartfelt tale of life at Green Gables . . . before Anne.

Marilla and Mathew Cuthbert had planned to adopt a boy to help out around Green Gables farm. But waiting for Mathew at the train station is freckle-faced, red-headed Anne Shirley—a talkative eleven-year-old orphan with a heart full of dreams and a desperate longing for a home.
Don't have a Kindle?

This ebook is specifically for Kindles. However, you can download a free application which enables you to read Kindle ebooks on your computer, iphone, Android, Blackberry, iPad and more.
Need a Kindle?
Why pay for books when you can get them free? See more FREE ebook offers!
Product prices and availability are accurate as of the date/time indicated and are subject to change. Any price and availability information displayed on amazon.com at the time of purchase will apply to the purchase of this product.